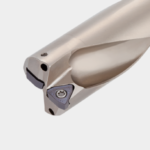 Indexable drill with economical 6 cutting edges insert
6 cornered insert with high performance that's an extremely economical solution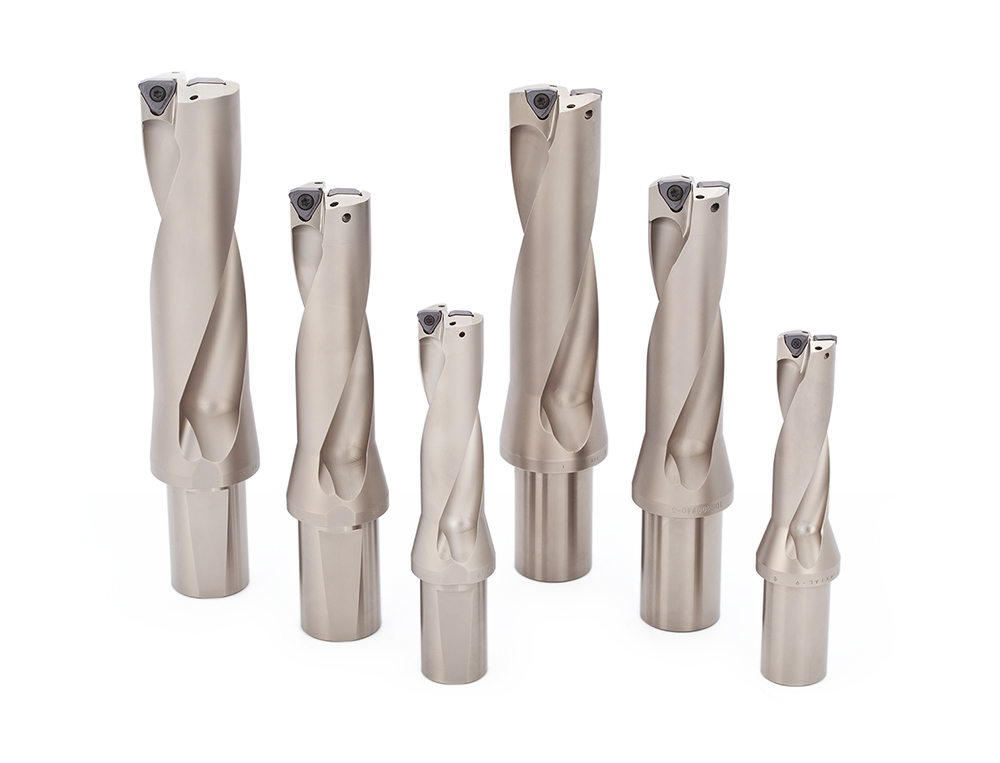 Applications & Features
1. Double-sided insert with 6-cutting edges
• TungSixDrill is the first indexable drill in the world to adapt double-sided inserts with 6-cutting edges, reducing the insert consumption for the customers.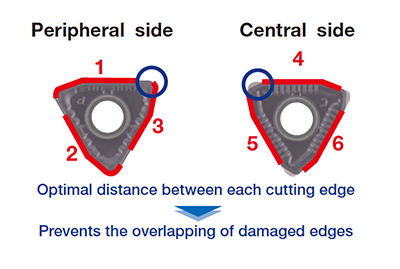 2. Low cutting force even with double sided insert
• The cutting forces are almost equal to competitors positive single sided inserts, especially at higher feed rates, thus complementing higher productivity.

3. Enhanced corner of central insert
• The central corner is strengthened by an obtuse angle relief thus increasing the corner strength and reliability.

Inserts & Grades
Drill bodies & Related tools
Practical examples
Part:
Connecting rod
Material:
S55C / C55
Drill:
TDS200F25-2, øDc = 20 mm
Insert:
WWMU05X205R-DJ
Grade:
AH9030
Cutting conditions:
Vc = 200 (m/min)
f = 0.15 (mm/rev)
Vf = 477 (mm/min)
H = 30 (mm)
Coolant: Wet
Machine: Vertical M/C, BT40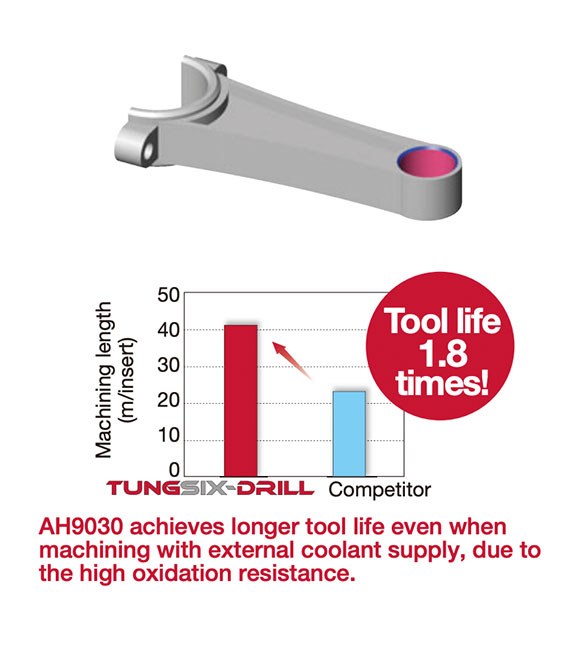 Part:
Housing
Material:
FCD450 / GGG45
Drill:
TDS420F40-2, øDc = 42 mm
Insert:
WWMU11X512R-DJ
Grade:
AH9030
Cutting conditions:
Vc = 120 (m/min)
f = 0.2 (mm/rev)
Vf = 180 (mm/min)
H = 80 (mm)
Coolant: Wet
Machine: NC lathe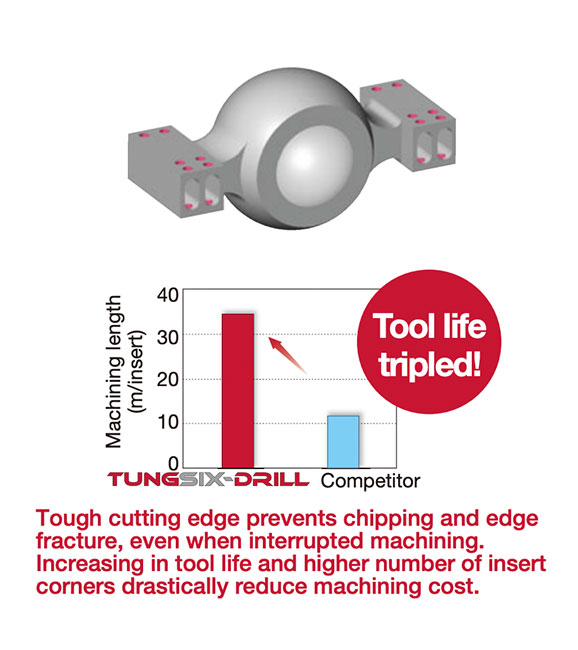 Part:
Knuckle
Material:
SCM440 / 42CrMo4
Drill:
TDS500F40-3, øDc = 50 mm
Insert:
WWMU13X512R-DJ
Grade:
AH9030
Cutting conditions:
Vc = 160 (m/min)
f = 0.11 (mm/rev)
Vf = 112 (mm/min)
H = 80, 65 (mm)
Coolant: Wet
Machine: Horizontal M/C, BT50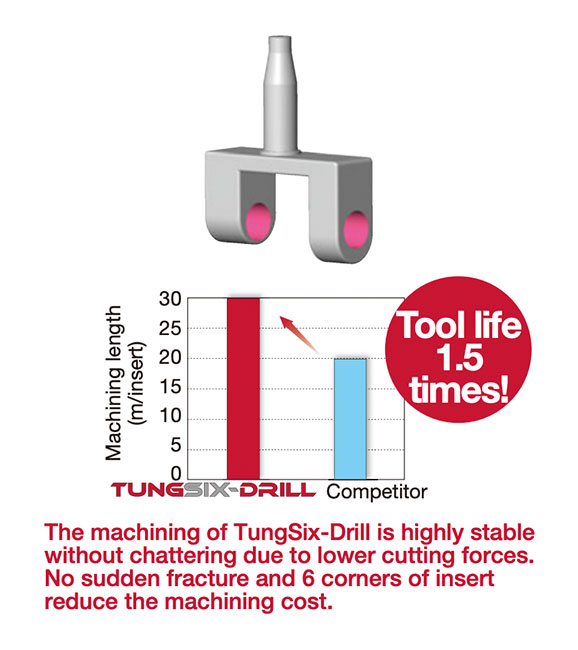 Standard cutting conditions
BACK