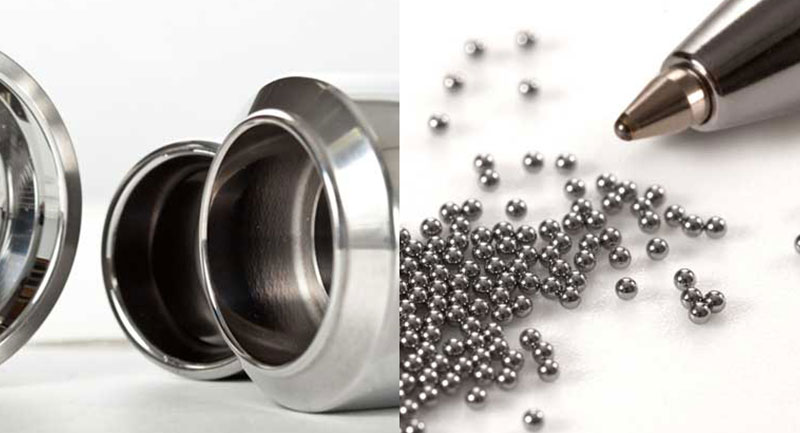 Tungaloy's wear resistant tools are utilized in various fields.
We guarantee high performance, accuracy, and quality.
Applications
1. Die Coaters
Die coaters are one of the most advanced precise long-scale parts and are utilized to create thin coatings for functional films, rechargeable batteries, and flat panel displays. Tungaloy is the patentee of the carbide coating lips, and we offer the straightness of less than 0.001 mm with the latest facilities and measurement technology.
2. Small Carbide Balls
Tungaloy's special technique of forming 0.3 mm to 1.2 mm carbide balls creates sintered balls with the sphericity of 0.02 . These products are widely utilized in ballpoint pens, bearings, and shot peening treatment.
3. Steel Manufacturing Blades & Industrial Blades
Tungaloy's industrial blades hold outstanding edge sharpness with its grinding technology and are utilized for cutting steel, paper, optical fibers, and various recycled objects.
4. Ultra High-Pressure Apparatus
Tungaloy's tungsten carbide is also used as vital parts of ultra-high-pressure apparatus that receive substantial pressure under high temperature. We have earned trust and positive reputation from various research institutions.
5. Other Products
Tungaloy delivers highly accurate metal molds, mold parts, and machine parts based on the optimal selection of materials and accurate grinding technology for specific uses.