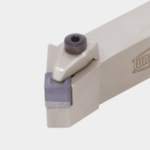 Ceramic insert with dimple for high-feed turning of cast iron
Double clamping system provides highly rigid insert seating and enables extremely high-feed machining of cast iron.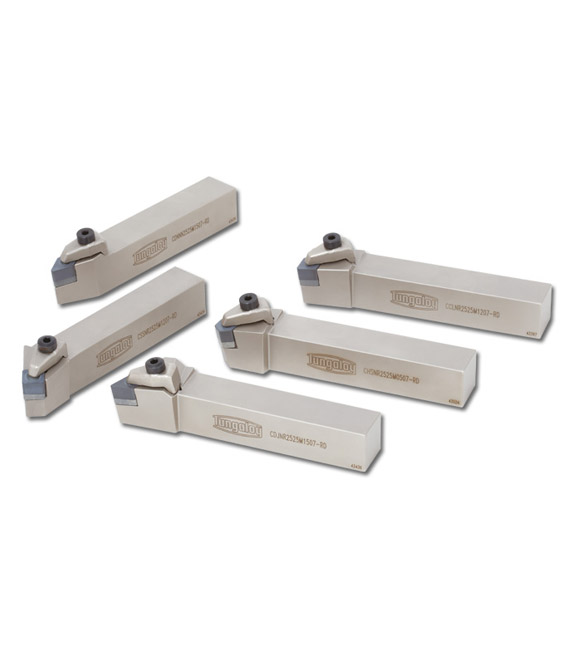 Applications & Features
1. Double clamping system
High feed machining with exceptional rigidity.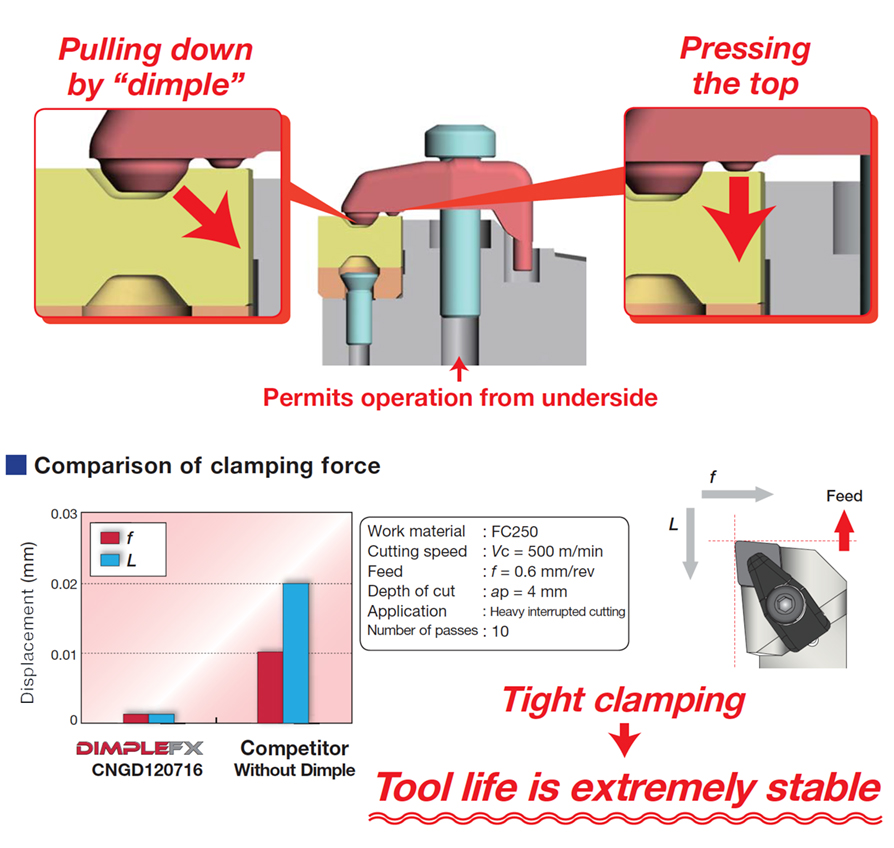 2. FX105 ceramic for high speed machining
Wear and fracture resistance are excellent.
Exceptional thermal crack resistance.

Inserts & Grades
Toolholders
Practical examples
Part:
High feed machining of auto parts
Material:
Grey cast iron (Brake disk)
Toolholder:
CCLNR2525M1207-RD
Insert:
CNGD120716
Grade:
FX105
Cutting conditions:
Vc = 450 (m/min)
f = 0.45 (mm/rev)
ap = 2.0 (mm)
Application: Continuous cutting
Coolant: Wet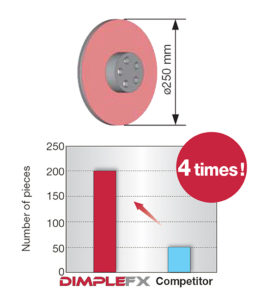 Part:
Automotive parts
Material:
Ductile cast iron (Rotor)
Toolholder:
CSSNR2525M1207-RD
Insert:
SNGX120716
Grade:
FX105
Cutting conditions:
Vc = 200 (m/min)
f = 0.35 (mm/rev)
ap = 2.0 (mm)
Application: Continuous cutting
Coolant: Wet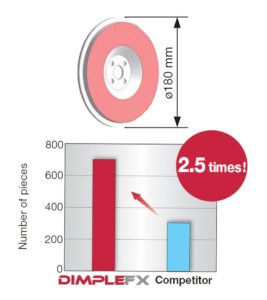 Standard cutting conditions
BACK