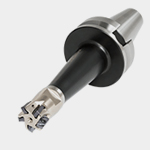 A modular system for milling
Various types of modular heads can be combined with different shanks and holders for multiple application needs.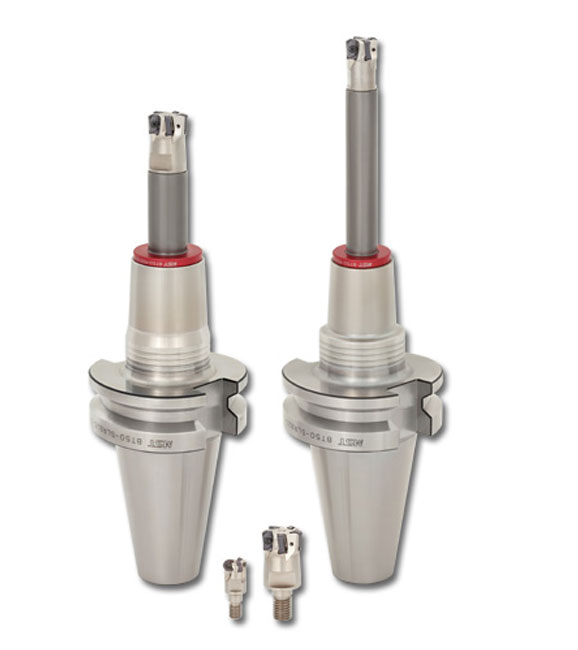 Applications & Features
1. Quick and slim connection
• Screw clamp head type promotes easy tool management.
• Suitable for deep machining of metal molds due to the slim structure.
• Provides wide machining variations with numerous combinations.
• Provides high rigidity similar to integrated type holders.
Inserts & Grades
AH3225


High chipping and fracture resistance
Suitable for milling steel and stainless steel
LEARN MORE
AH3135


High fracture resistance
Suitable for machining steel and stainless steel under general cutting conditions
LEARN MORE
Tool Bodies
Practical examples
Part:
Shaft
Material:
Inconel 625
Cutter:
HXN03R032MM16-06 (ø32, z = 6)
Insert:
LNMU0303ZER-ML
Grade:
AH130
Cutting conditions:
Vc = 35 (m/min)
fz = 0.45 (mm/t)
ap = 0.44 (mm)
ae = 30 (mm)
Process:
Slot milling, Wet
Machine:
Vertical M/C, BT50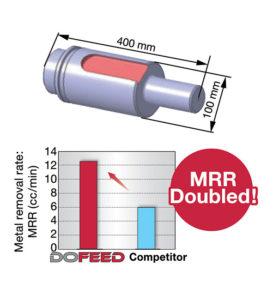 Part:
Die & mould
Material:
FCD600 / GGG60
Cutter:
HXN03R020MM10-04 (ø20, z = 4)
Insert:
LNMU0303ZER-MJ
Grade:
AH725
Cutting conditions:
Vc = 190 (m/min)
fz = 0.4 (mm/t)
ap = 0.3 (mm)
ae = 9 (mm)
Process:
Pocket milling, Dry (air)
Machine:
Vertical M/C, BT40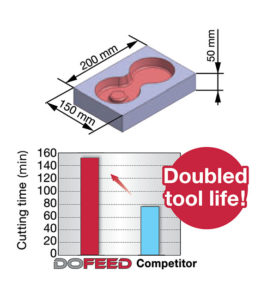 Part:
Mould for injection
Material:
NAK50
Cutter:
HPO07R020MM10-05 (ø20, z = 5)
Insert:
AOMT070208PDPR-HJ
Grade:
AH725
Cutting conditions:
Vc = 120 (m/min)
fz = 0.4 (mm/t)
ap = 0.5 (mm)
ae = 20 (mm)
Process:
Pocket milling, Dry (air)
Machine:
Vertical M/C, BT40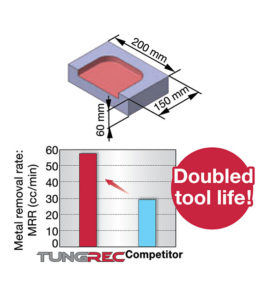 BACK