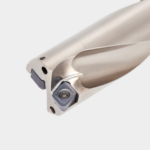 A wide range of indexable drills for various applications
Twisted coolant hole in the drill body provides excellent chip evacuation and surface finish.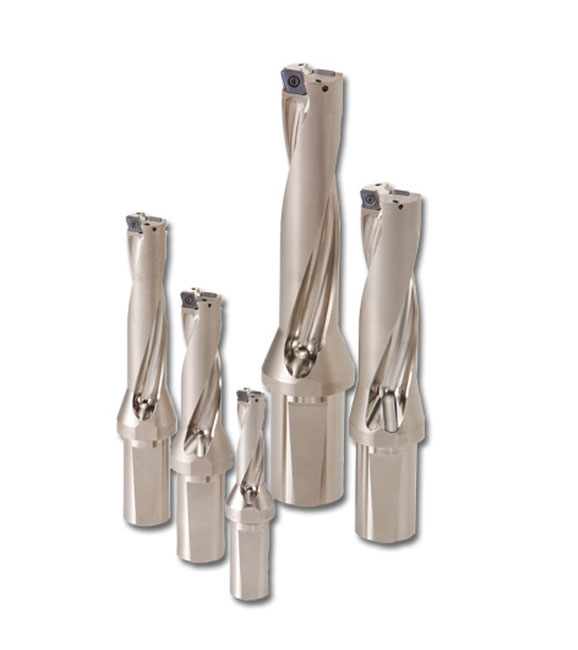 Applications & Features
1. Rich line-up of drills and Suitable for various applications
Drill diameter: ø12.5 – ø 54.0 mm
L/D = 2, 3, 4, 5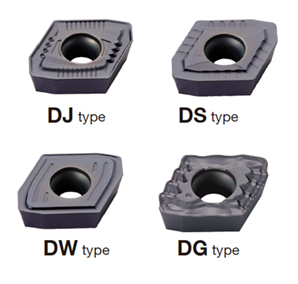 A wide variety of chipbreakers and grades offers high versatility.
2. Excellent chip evacuation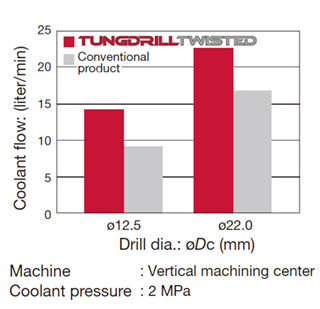 Coolant hole increases coolant flow by 1.5 times, which improves chip evacuation, resulting in excellent surface finish.

Inserts & Grades
LEARN MORE
AH725




Good balance between wear and chipping resistance
Suitable for machining steel and stainless steel under general cutting conditions
LEARN MORE
Drill bodies & Related tools
Practical examples
Part:
Pinion
Material:
SCM435 / 34CrMo4
Drill:
TDX185F25-2
Insert:
XPMT06X308R-DW
Grade:
AH9030
Cutting conditions:
Vc = 160 (m/min)
f = 0.11 (mm/rev)
Vf = 300 (mm/min)
H = 18 (mm)
Coolant: Wet
Machine: NC lathe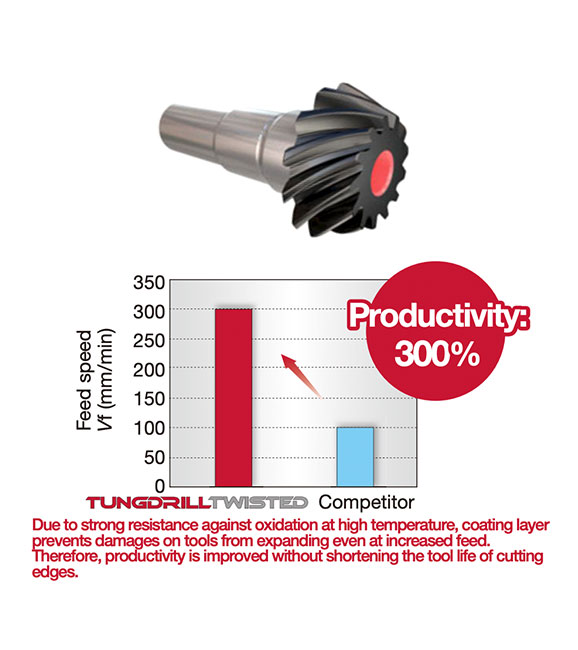 Part:
York
Material:
S33C
Drill:
TDX200F25-3
Insert:
XPMT06X308R-DJ
Grade:
AH725
Cutting conditions:
Vc = 138 (m/min)
f = 0.06 (mm/rev)
Vf = 132 (mm/min)
H = 25 (mm)
Coolant: Wet
Machine: Special-purpose machine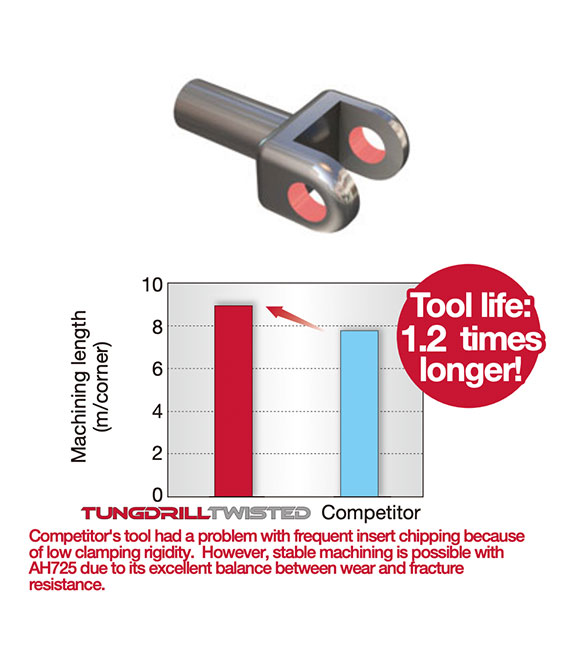 Part:
Connecting rod
Material:
S55C
Drill:
TDX200F25-3
Insert:
XPMT06X308R-DW
Grade:
AH725
Cutting conditions:
Vc = 90 (m/min)
f = 0.06 (mm/rev)
Vf = 86 (mm/min)
H = 22 (mm)
Coolant: Wet
Machine: Special-purpose machine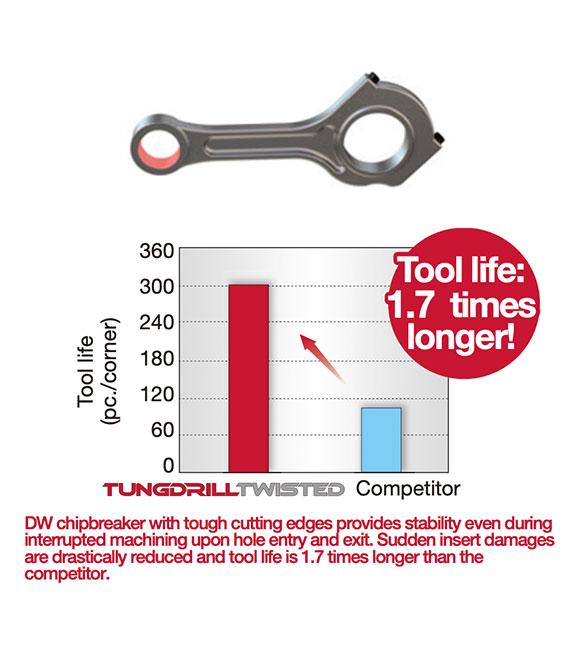 Standard cutting conditions
BACK