Iwaki, November 2021 — Tungaloy has announced the launch of DoMultiRec multifunctional cutter with center cutting capability that can also drill.
DoMultiRec is a versatile milling cutter with center cutting capability, enabling a single tool to perform multiple milling operations, including drilling. A uniquely designed insert integrates a center and peripheral cutting edge on one side of the insert, and, since the insert is double sided, the same insert can be used either for the center or peripheral position for up to four indexings, front and back. This doubles the cost-per-edge economy when compared with conventional plunge milling cutters using single-sided inserts.
DoMultiRec can also improve hole bottom flatness. Thanks to the optimized insert arrangement on the cutter, hole bottoms can be drilled slightly conical (almost flat) with a peak no higher than one-tenth of the cone formed by conventional plunge milling tools. This design eliminates concerns of hole bottom flatness when helically interpolating holes no more than 2 mm larger than the tool diameter.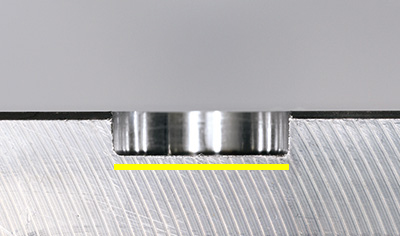 Conventional tool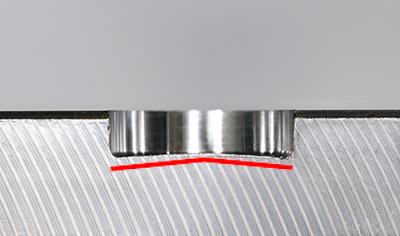 The inserts come in three sizes: 08, 10, or 12, which are designed for the cutter diameters ranging from 16 mm to 26 mm (.625″ to 1.0″), and new MM geometry that is specifically developed for the DoMultiRec inserts. Boasting strong and sharp cutting edges, the inserts are optimized for various milling applications, as well as drilling. Insert grades are available in versatile AH3225, AH8015 for exotic materials, and AH120 for cast iron. DoMultiRec allows manufactures to take a significant step further for cycle time improvement through machining process integrations in a wide range of milling applications.
Product information
No.548-G