One of the major difficulties in turning austenitic stainless steel materials, such as SUS304, SUS301, SUS316, and etc., is the unwanted occurrence of a built up edge which negatively impacts the cutting tool edge, predictable tool life and the quality of the surface finish.
What built up edge (BUE) is and why it happens?
What normally happens during the formation of a built up edge is an accumulation of material against the rake face which adheres to the cutting edge, while it separates from the formed chip. That built up edge typically takes place where the first layer of metal is impacted against the rake face and worked hardened while the rest of the volume of metal is being removed. This phenomenon continuously accumulates thin layer of the removed material which adheres to the cutting edge, while the rest of the chips move away from the workpiece.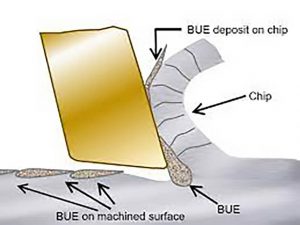 This process gradually increases layer by layer and when it reaches a thick hard layer (hundreds micrometers) on the tool tip, it tears off. This process can happen repeatedly.
Therefore, built up edge effectively changes the tool geometry and the rake sharpness, reducing the contact area between the chip and the original carbide cutting edge.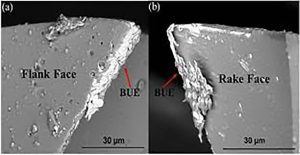 Five negative effects caused by built up edge
A built up edge causes the following five negative effects:
Poor surface finish
Higher cutting forces and spindle load

Due to hard layers of adhered material are participating in machining

Unpredictable tool life

Due to adhered material preventing the carbide cutting edge from full engagement

Uncontrolled change of the cutting edge geometry

Due to material adhesion not uniformly distributed along the cutting edge

Premature cutting edge breakage

Due to excessive accumulation of material
As explained above, a built up edge adversely affects results causing critical problems.
The most advanced AH6225 Tungaloy grade is the solution
All these machining impediments could be easily eliminated and overcome by using the new AH6225 Tungaloy grade, equipped with a wide variety of unique chip breakers and geometries.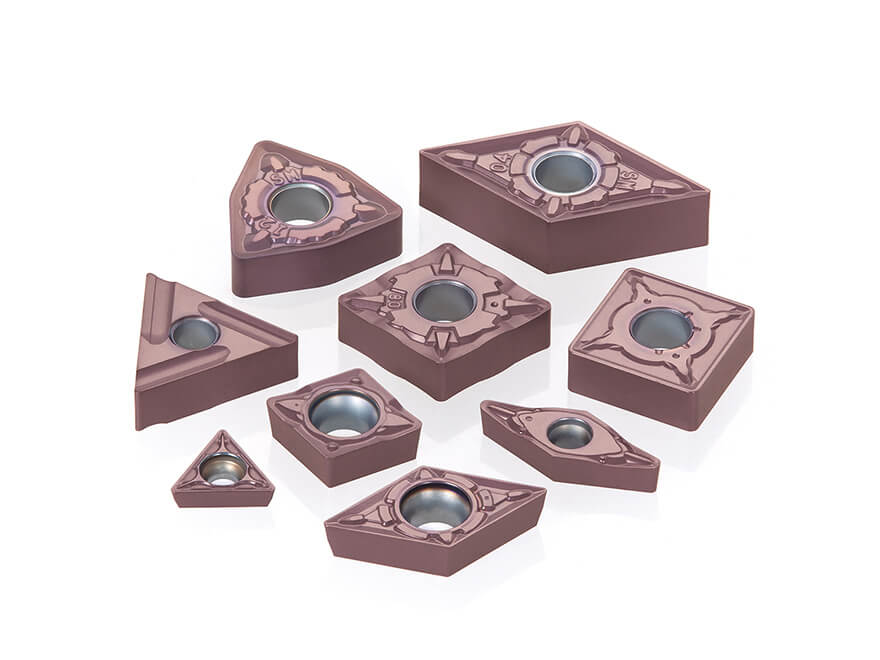 AH6225 chip breakers are superimposed into an exceptionally innovative substrate with a composition specifically designed to combine toughness resilience and deformation resistance.
In addition to these two important key features, the unique rich titanium, high hardness nano multilayered coating is designed specifically to prevent any adherence of accumulated workpiece material to the cutting edge.
By having this unique technology in place, Tungaloy's AH6225 grade is an ideal solution for ALL austenitic stainless steel turning applications such as heavy duty, interrupted or continuous turning, such as shafts, rods, joint parts, piston, flanges, pumps, bearings, valves, nuts, couplings, semi-conductor parts and many more.
Tungaloy's unique cutting tool technology provides remarkably consistent and predictable machining operations, eliminating the risk of dimensional inaccuracies, poor surface finish or premature cutting edge termination due to excessive tool wear or vibration.
Integrating this technology into the production line is easier than ever before, allowing machining parts made from Austenitic stainless steel to be machined at extraordinary cutting speeds (greater than 100 m/min), while taking a large depth of cut, at high feed rates (greater than 0.1 mm/rev) on both continuous and interrupted cuts.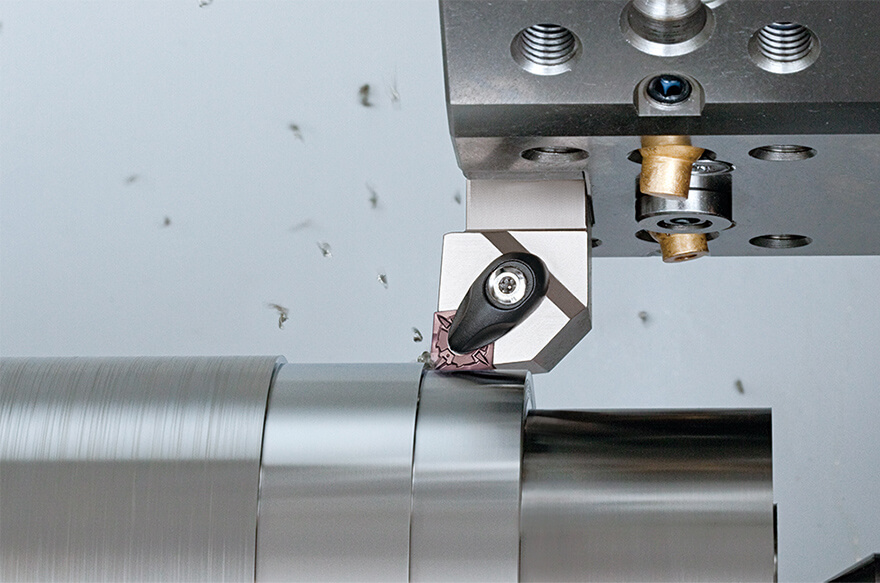 With these amazing levels of productivity, and longer tool life compared to other existing grades in the market, Tungaloy's AH6225 grade is leading the way as an optimal solution for turning austenitic stainless steel, as well as any other stainless steel materials.
Bottom line: Tungaloy's AH6225grade substantially reduces customers' costs while maintaining a high performance levels.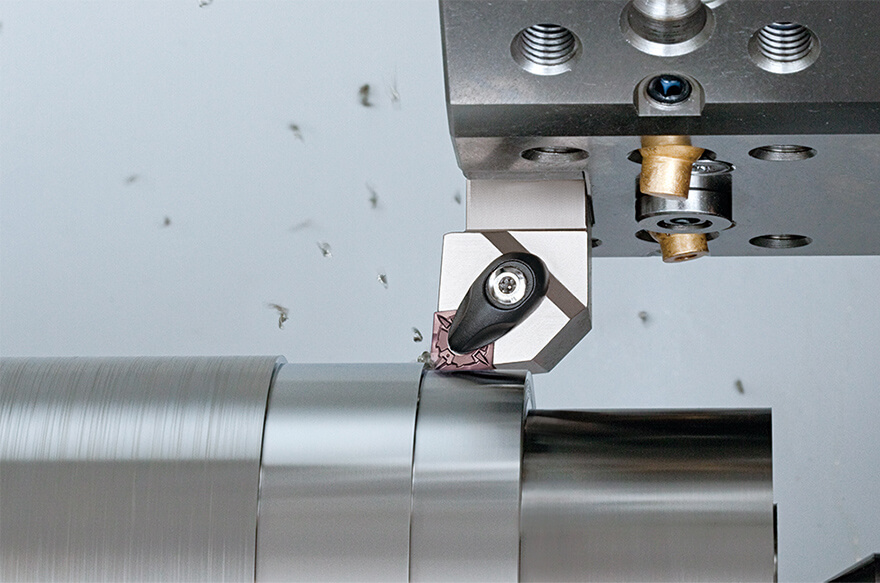 Turn Line grade
AH6225
AH6225 is our new versatile solution for all your challenges in stainless steel machining!
To learn more