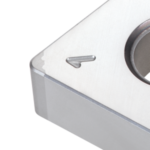 CBN insert with new brazing technology for high efficiency hardened steel machining
Robust as ever! For outstanding performance in hard turning applications.
Applications & Features
1. New brazing technology for increased machining efficiency "Wavy Joint"
• A maximum depth of cut up to 0.8 mm
– Reduces the number of passes to increase productivity
• Innovative WavyJoint brazing technology
– Prevents the CBN tips from debrazing, eliminating abrupt insert fractures during demanding dry machining, while securing stable and predictable hard turning operations.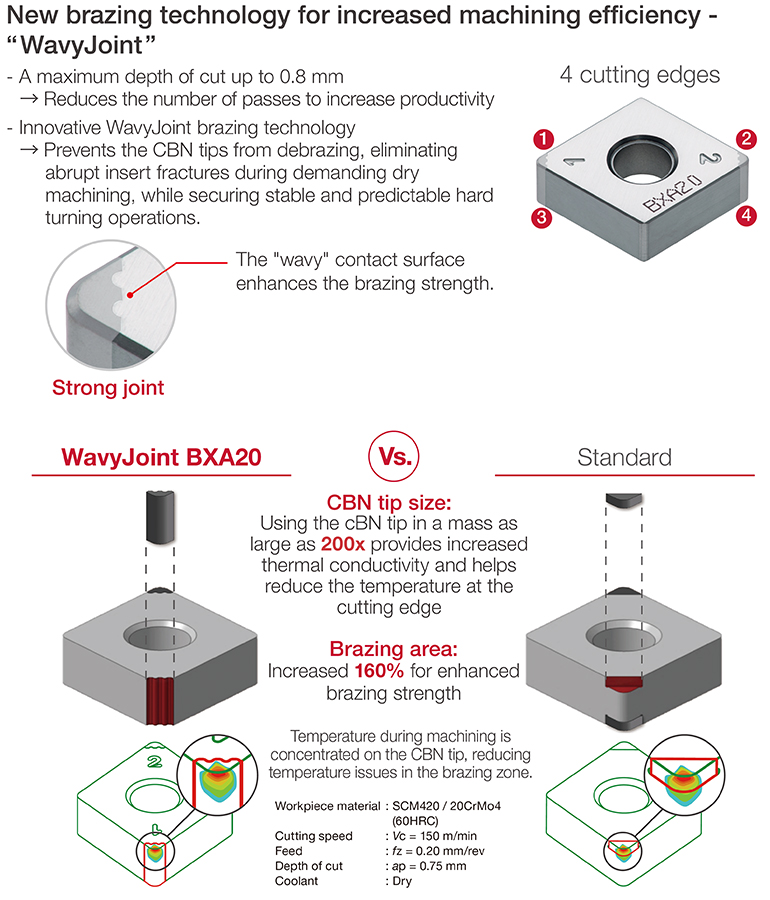 Inserts & Grades
BXA10

First choice for continuous to light interrupted cuts of hardened steel turning
For cutting speed = 230 m/min or less
LEARN MORE
Practical examples
Part:
Automotive part
Material:
SCM420 / 20CrMo4 (60HRC)
Insert:
4QS-CNGA120412
Grade:
BXA20
Cutting conditions:
Vc = 100 (m/min)
f = 0.1 – 0.2 (mm/rev)
ap = 0.7 – 1.0 (mm)
Coolant: Dry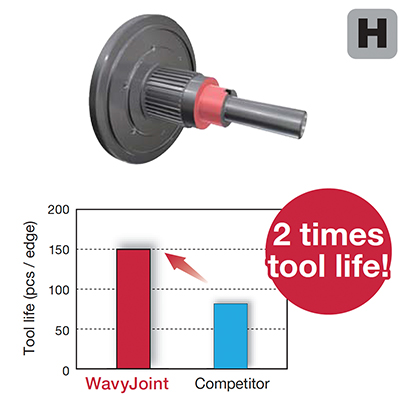 Part:
Gear part
Material:
SCM420 / 18CrMo4 (60HRC)
Insert:
6QS-WXGQ040304SPL
Grade:
BXA10
Cutting conditions:
Vc = 70 (m/min)
f = 0.03 (mm/rev)
ap = 0.1 (mm)
Coolant: Dry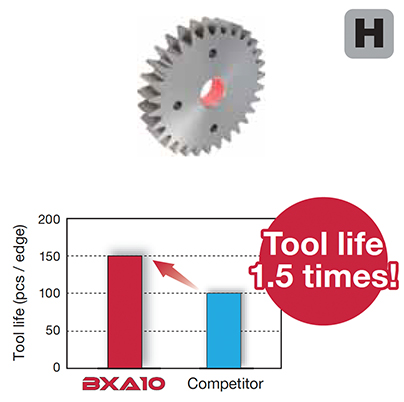 Standard cutting conditions
For more information about this product, visit our online e-catalog or download the product report:
BACK