Iwaki, October 2023— Tungaloy has added the SMC drill heads to its DrillForceMeister large-diameter exchangeable-head drill line for precision hole opening operations.
DrillForceMeister incorporates a unique head-shank coupling interface that provides exceptional reliability when drilling relatively large diameter holes from 20 millimeters to 41 millimeters (from .787 to 1.614 inches). When clamped, the drill head interlocks with the shank at larger contact areas, promoting high hole precisions and qualities. The drill heads styles include the general-purpose SMP and the flat-edged SMF for counterboring or opening holes on angled surfaces; while the drill body lengths are available in 3xD, 5xD, and 8xD.
Our SMC drill heads feature a drill tip with a self-centering point for easy penetration. This eliminates the need for pre-drilling for holes up to 8xD. Furthermore, the chamfered drill shoulders increase protection of the cutting edge from fracturing while eliminate exit burrs on breakthroughs.
SMC drill heads are available in diameters ranging from 26.0 to 33.0 mm (1.024 to 1.299 inches) in twelve size options. All heads are in AH9130, our latest PVD grade offering high reliability and long tool life.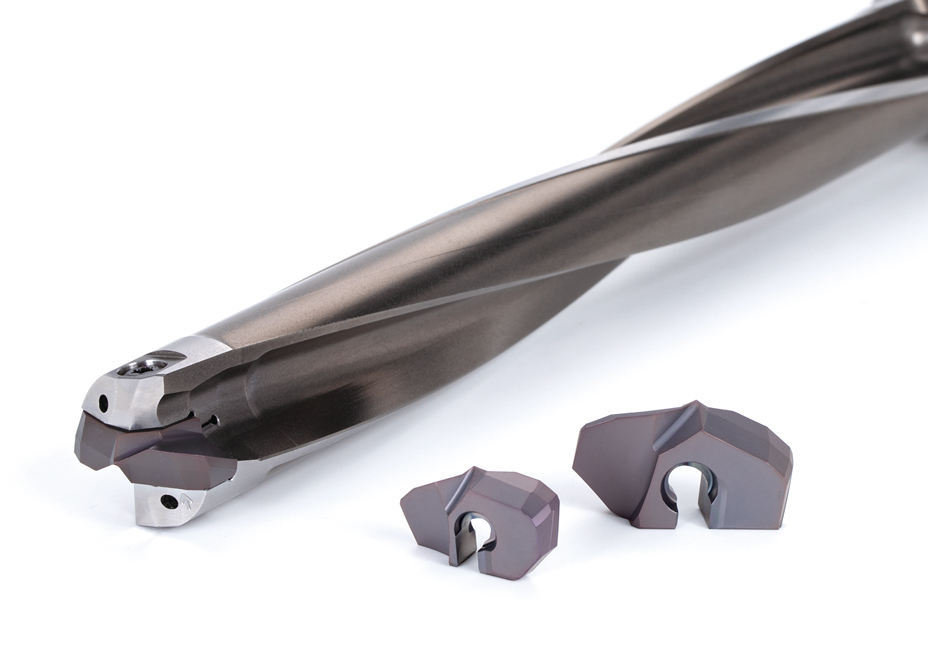 Product information
No. 509S5-G (Metric)
DrillForce-Meister