Success stories of how Tungaloy's sales representatives have worked closely with customers towards machining success.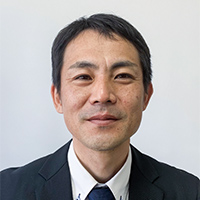 Salesman
Koji Hirakawa
Country

Japan
A remarkable goal to cut machining time by 30% without sacrificing precision
Creative Technology Co. is a leading plastic mold company in Japan that has been in operation for 45 years now. The company specializes in design and production of molds used for large plastic parts in automobiles. Their special injection molding machines allow the company to test and evaluate the molds and offer integrated services to their customers.
In 2019, Mr. Yamanaka, a director of Creative Technology Co., asked us to help them with a major reformation on their production floor.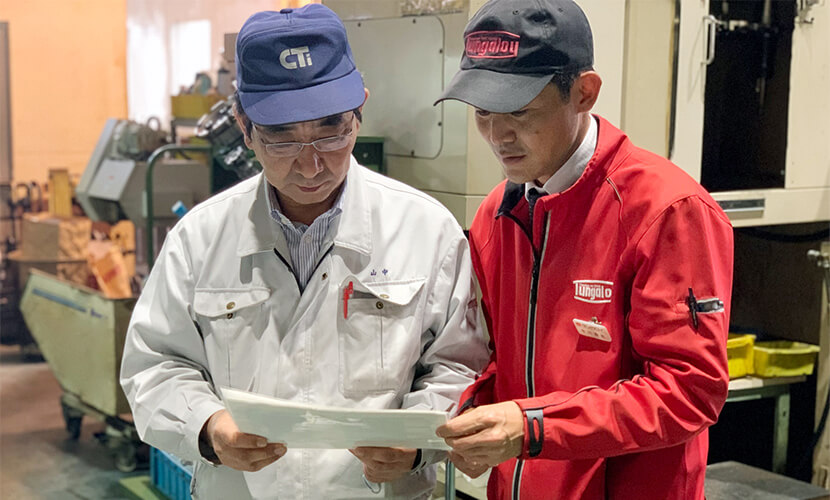 The recent trend in the molding industry is "short-term delivery and high quality."
When Mr. Yamanaka joined the company many years ago, the production of large molds had a delivery time of about one year, but now they're asked to complete the same job in two to three months partly due to rapidly changing automobile designs. In addition, the strength of the mold itself has been enhanced through materials such as pre-hardened steels, which means it has become increasingly difficult to machine molds nowadays. Moreover, the shapes of the automobile components are now very complicated with required precision being high. All these conditions challenge the company to quickly produce molds in extremely high quality.
To deal with such market changes and customer demands, the company embarked on a series of reformations aiming to reduce machining time by 30% without sacrificing precision.
DeepTri-Drill cuts machining time by 90%
There are approximately 200–300 holes made in each mold, and until now, they had been machined using a HSS drill. Therefore, we proposed DeepTri-Drill, an indexable gun drill for deep hole-making operations, to drastically increase the efficiency of their machining process.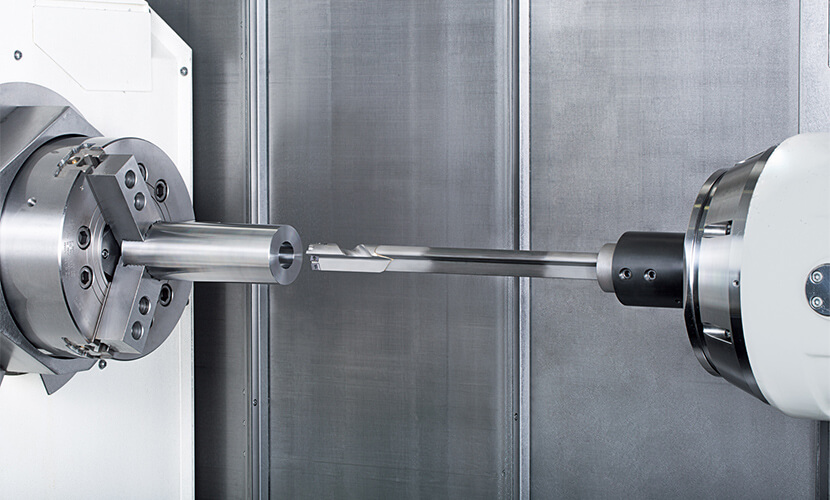 DeepTri-Drill achieves equivalent roundness, straightness, and surface roughness as the gun drill, and its cutting edge with build-in chip splitter and wiper split the chips into small segments to reduce cutting resistance and enable smooth chip evacuation.
Our proposal resulted in 90% decrease in the machining time, and tasks that previously took three to four days could now be completed over night.
Based on this huge success, Mr. Yamanaka further consulted with us on the reformation of their milling processes.
AddDoFeed significantly increases machining efficiency
AddDoFeed improved the company's milling operations in two processes.
Doubled productivity by switching from solid end mill
It is a common practice to cut grooves on the side of the plastic molds to prevent water droplets, generated during rapid cooling, from going into the product.
At Creative Technology Co., grooves of width and depth of approximately 10 mm were machined using a solid end mill, but the long processing time proved to be a bottleneck. Furthermore, as solid end mills tended to break spontaneously, it was necessary to have an operator stay with the machine during the cutting process.
Therefore, we proposed AddDoFeed, which covers tool diameters of ø8 to 25 mm.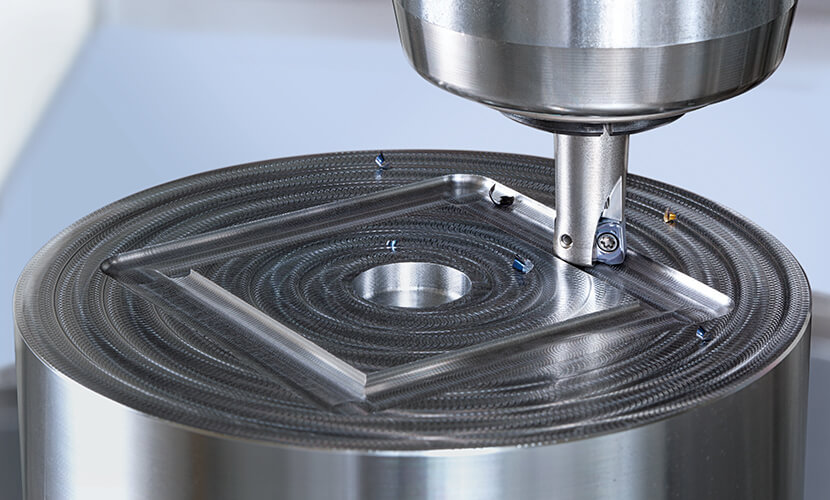 Advantages of AddDoFeed are numerous and the major ones are as follows:
Unique insert design for high-feed milling perfectly fits grooving operations for molds made of difficult-to-machine materials.
Chatter-resistant design prevents insert fracture while shortening machining time even in unstable grooving operations.
State-of-the-art carbide grades prolong tool life.
It didn't take long to convince Mr. Yamanaka to test AddDoFeed, and it succeeded in reducing the machining time by 50%.
Profile milling also greatly simplified by the wide range of tool diameters available
AddDoFeed was also nominated for the rough profile milling operation.
Generally, profile milling for molds require complex program, and it's necessary to update the NC program when the tools are changed. This is a tedious process but thanks to the three excellent female programmers' contributions from Creative Technology Co., it didn't take too much time. We succeeded to test the proposed tool and, without a doubt, the result was excellent.
Summary of AddDoFeed benefits
Significant efficiency gains

Machining time for the face grooving operation, which took 120 minutes for each part, was cut in half, leading to considerable efficiency improvements. In addition, insert wear was reduced by applying high-feed strategy. The reduced damage on the cutting edge further prevented tools from spontaneously breaking and allowed stable machining and reduced downtime.

Simplified insert management and prevented defects

Wide range of tool diameters from ø8 to 25 mm work with one type of insert. Hence, insert management was greatly simplified and the number of defects caused by attachment errors was decreased.

Wide variety of machining possibilities

The modular head configuration allowed machining operation with long overhang.

Reduction in labor costs

Thick insert design and sturdy insert support that sustains massive cutting loads led to highly reliable performance, and machines could run unmanned.

Reduction in tooling costs

Each insert contains 4 corners, which helped the company save their tooling expenses.
The company's next goal to pass on their technological knowledge to the young generation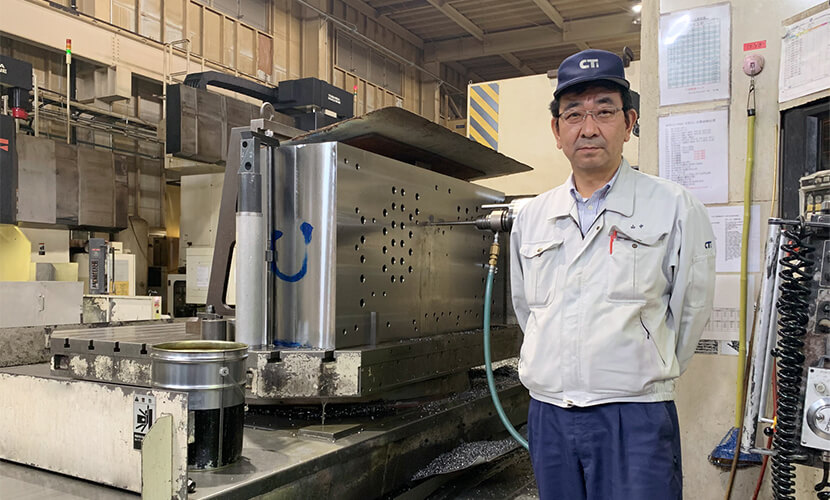 The next initiative of Creative Technology Co. is to pass on their technological know-how to its members. Currently, limited number of employees understand rpm and feed settings. For this reason, the experienced executives are training their younger members as well as standardizing machining parameters and methods.
Tungaloy will continue working with Creative Technology Co. as well as all the other customers to help improve their production processes and business operations in today's rapidly changing environment.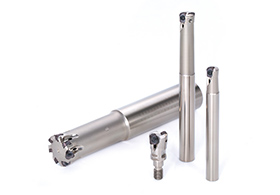 Milling
Ultimate high feed milling cutter series for maximum productivity
AddDoFeed
High-feed cutters reduce machining time in a wide range of applications
If you like this article, please give it a thumbs up!