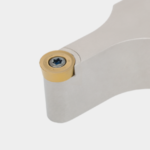 Round insert and toolholder with the exact indexing system
High performance round insert with 6-indexes suitable for roughing operation for medium to large size workpieces
Applications & Features
Round insert that guarantees the use of all 6 indexes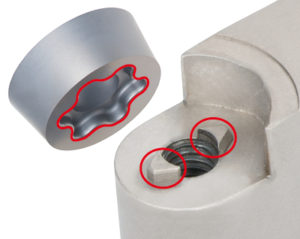 The cavity on the insert's bottom and the protrusion on the toolholder enable exact indexing.
Index is possible without taking off the screw.
Round insert is applicable for roughing at high feed! Max. feed rate : f = 1.0 mm/rev (ap ≤ 2 mm)
Cutting performance is equal to that of the conventional tool with flat interface between the toolholder and the insert.
Inserts & Grades
Toolholders

FixRMill Toolholders
Round insert and toolholder with the exact indexing system
LEARN MORE
Practical examples
Part:
Cylinder
Material:
SCM435 / 34CrMo4
Toolholder:
SRGCL2525M12-6F
Insert:
RCMT1204M0-6RM
Grade:
T9115
Cutting conditions:
Vc = 200 (m/min)
f = 1.0 (mm/rev)
ap = 1.0 (mm)
Application: External turning (continuous)
Coolant: Wet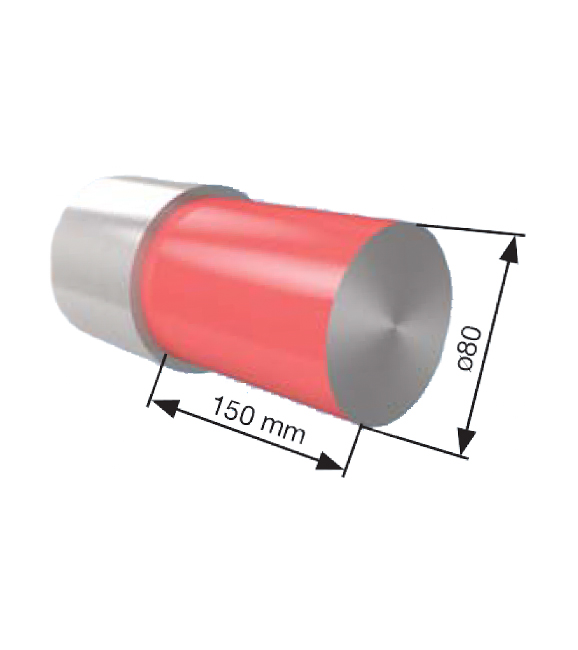 For more information about this product, visit our online e-catalog or download the product report:
BACK