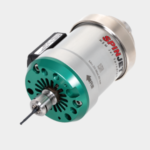 Coolant-driven high speed compact spindle
Productivity quadruples due to spindles that rotate at high speed with coolant pressure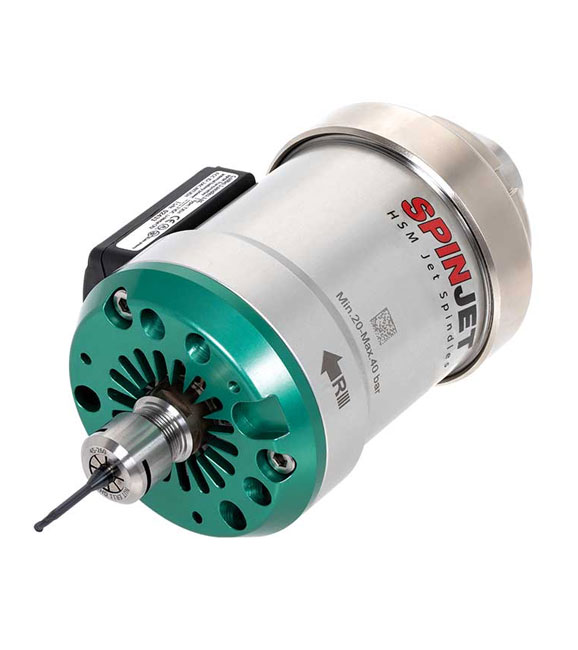 Features
1. Coolant-driven HSM spindle for high productivity with small diameter tools on limited RPM machines
• SpinJet utilizes the machine tool's existing coolant supply, driven by a high pressure pump as an energy source to rotate a turbine at high speeds.
• Strong coolant jet flow provide extended tool life and machining stability.
2. Energy saving
• Tools rotate only with coolant pressure, and the machine spindle is idle while SpinJet is in operation.
Note: The main machine spindle should be stationary while the SpinJet spindle is mounted on the machine.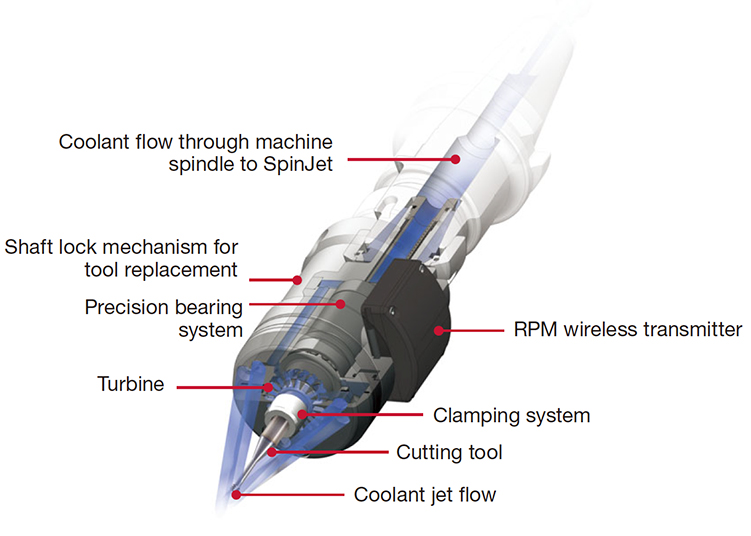 3. Wireless RPM monitoring system
• SpinJet is equipped with an online speed display system, monitoring the actual cutting tool rotation speed during machining.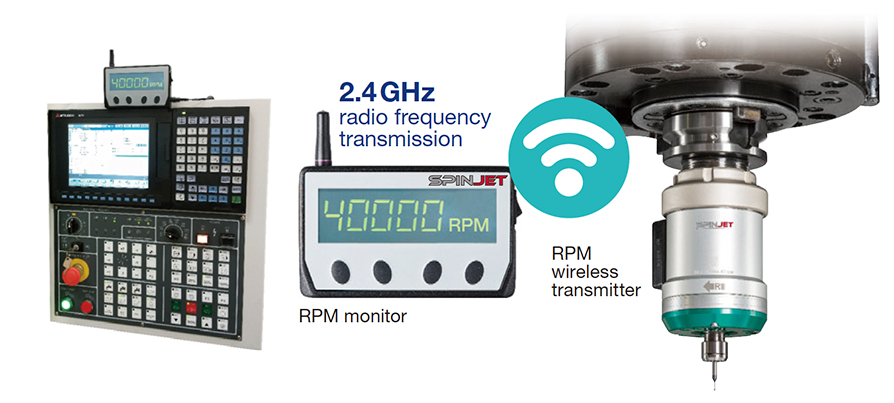 Holders & Accessories
Practical examples
Part:
Machine parts
Material:
SUS303 / X10CrNiS18-9 (25HRC)
Holder:
TJSGJETST20
Endmill:
TEB010A2-015/12C4M45 (ø1.0, z = 2)
Grade:
AH750
Cutting conditions:
Vc = 120 (m/min)
n = 45,600 (RPM)
fz = 0.016 (mm/t)
ap = 0.01 (mm)
ae = 1 (mm)
Application: Grooving
Coolant: Wet
Machine: Vertical M/C, BT30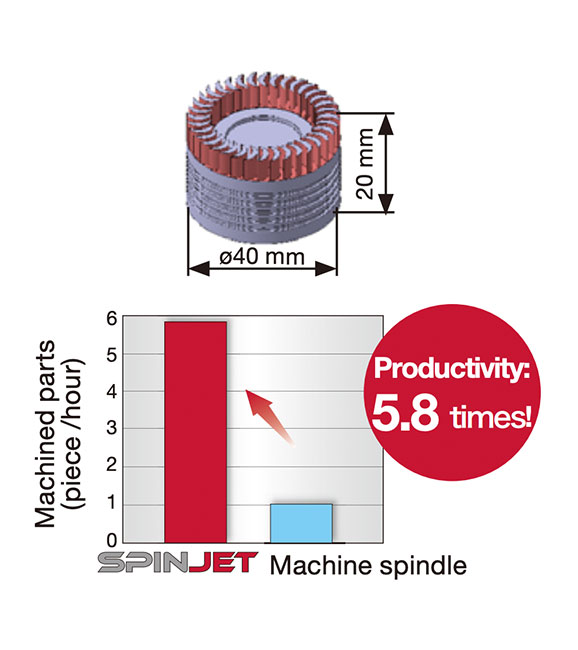 Part:
Electrode
Material:
C1100
Holder:
TJSGJETST20
Endmill:
TEB010A2-015/12C4M45 (ø1.0, z = 2)
Grade:
AH750
Cutting conditions:
Vc = 95 (m/min)
n = 40,000 (RPM)
fz = 0.025 (mm/t)
ap = 0.04 (mm)
ae = 0.04 (mm)
Application: Profiling
Coolant: Wet
Machine: Vertical M/C, BT30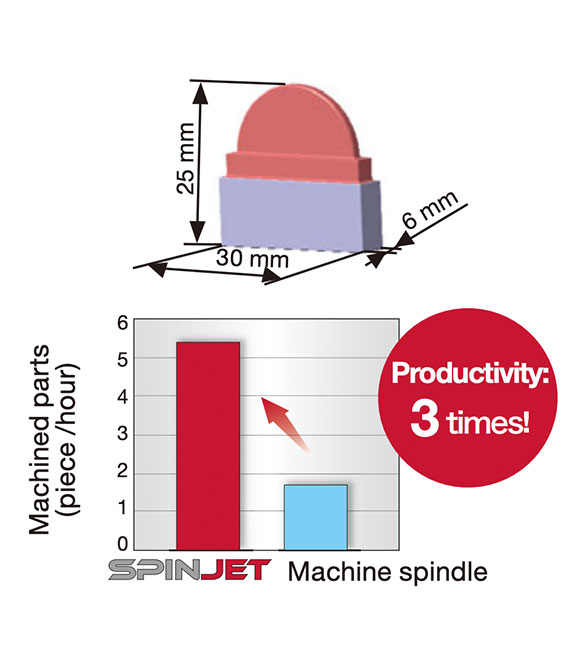 Part:
Medical equipment
Material:
Titanium alloys
Holder:
TJSGJETER32
Endmill:
TEB010A2-015/12C4M45 (ø1.0, z = 2)
Grade:
AH750
Cutting conditions:
Vc = 80 (m/min)
n = 35,000 (RPM)
fz = 0.03 (mm/t)
ap = 0.03 (mm)
ae = 0.05 (mm)
Application: Profiling
Coolant: Wet
Machine: Vertical M/C, BT30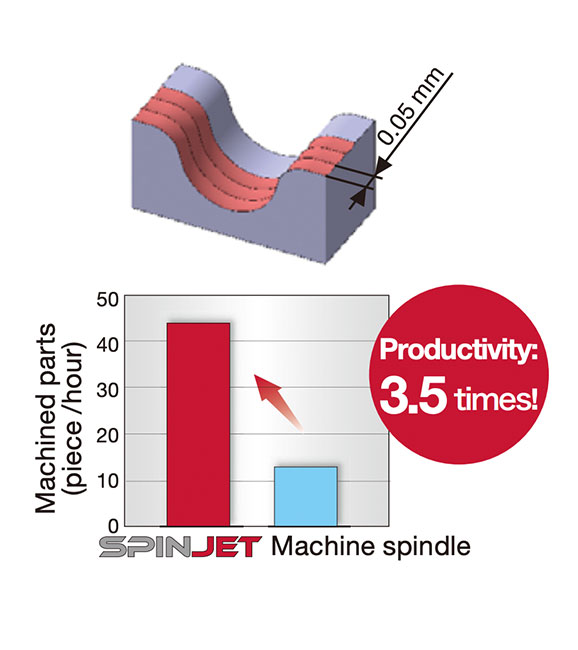 BACK