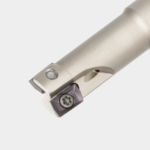 Excellent surface finish and wall accuracy in shoulder milling
Helical cutting edge and large axial rake angle on insert provide smooth cutting in semi-finishing operation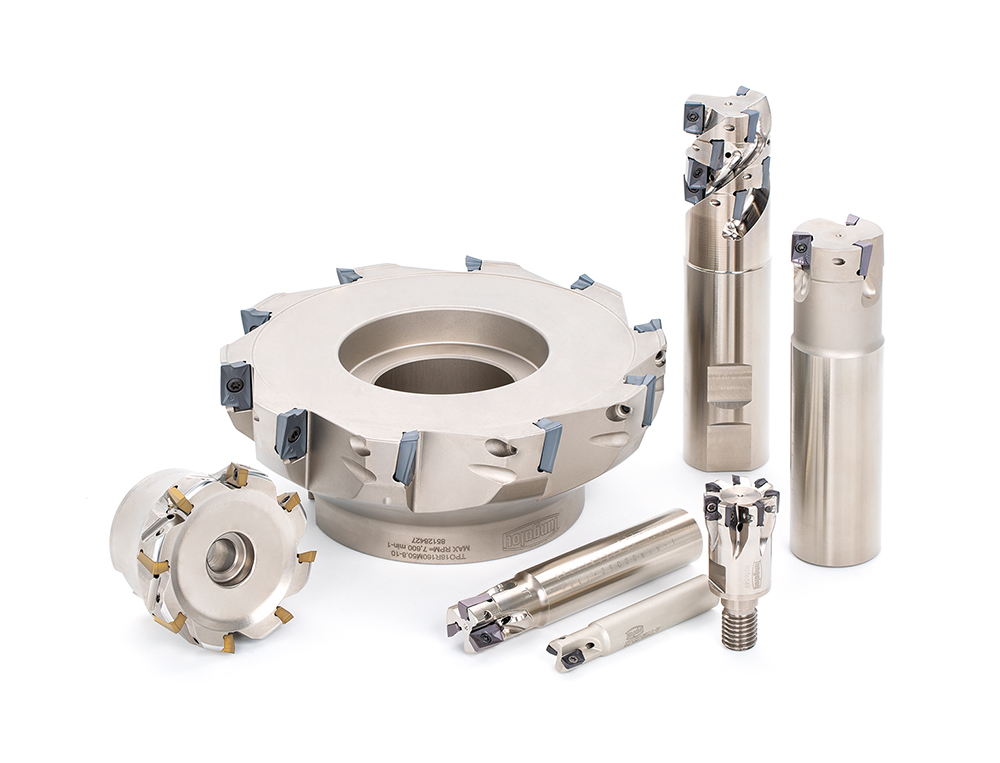 Applications & Features
1. Inserts
• Helical cutting edge for high wall accuracy.
• Wiper edge for excellent surface finish.
• Optimized rake angle for sharpness and reliability.
• 4 chipbreaker types for a wide range of applications.
• Corner radius range up to 3.2 mm (0.126″).
• Available in DLC coating and cermet inserts.
2. Cutter body
• Air holes for improved chip evacuation.
• Available in coarse- and close-pitch, and long shank cutters.
Inserts & Grades
Cutter bodies

TPO (ø32 – ø160 mm)
High precision shoulder square mills
TPO07
– Tool dia.: ø32 – ø50mm
– Insert: AO*T07
TPO11
– Tool dia.: ø40 – 100 mm
– Insert: AS*T11
TPO18
– Tool dia.: ø40 – ø160mm
– Insert: AO*T18
LEARN MORE

TLS11 (ø50mm)
Highly productive shoulder square mills for roughing
– Insert: AS*T11
LEARN MORE
Practical examples
Part:
Machine parts
Material:
SCM440 / 42CrMo4
Cutter:
TPO07R040M16.0E10 (ø40, z = 10)
Insert:
AOMT070208PDPR-MJ
Grade:
AH725
Cutting conditions:
Vc = 130 (m/min)
fz = 0.1 (mm/t)
Vf = 1000 (mm/min)
ap = 3.0 (mm)
ae = ~ 30 (mm)
Application: Shoulder milling
Coolant: Dry
Machine: Vertical MC, BT40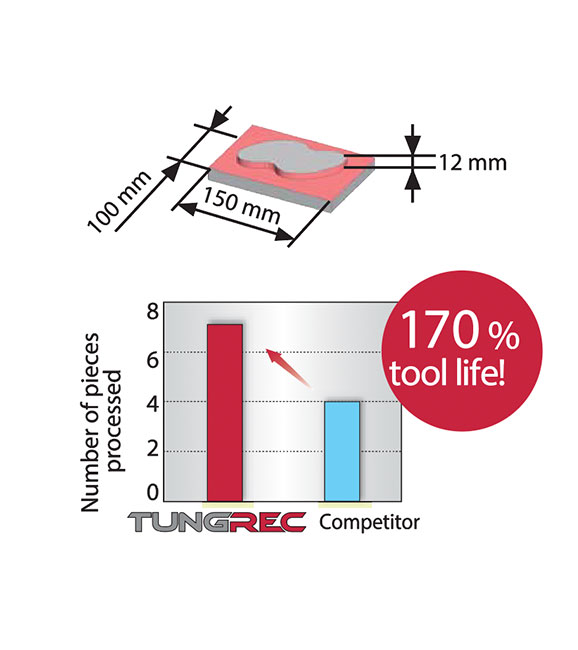 Part:
Compressor parts
Material:
SS400 / E275A
Cutter:
EPS11033RSB (ø33, z = 5)
Insert:
ASMT11T304PDPR-MJ
Grade:
NS740
Cutting conditions:
Vc = 150 (m/min)
fz = 0.13 (mm/t)
Vf = 940 (mm/min)
ap = 5 (mm)
ae = 15 (mm)
Application: Shoulder milling
Coolant: Dry
Machine: Vertical MC, BT50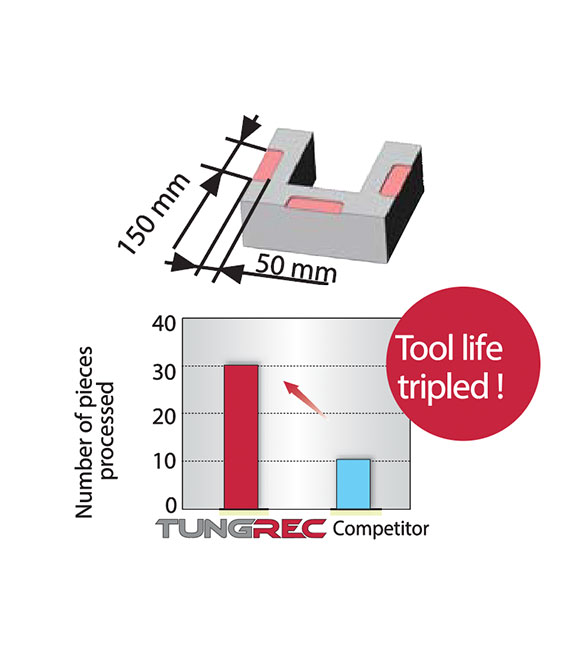 Part:
Machine parts
Material:
SS400 / E275A
Cutter:
TLS11R050M22.0E04
Insert:
ASMT11T308PDPR-MJ
Grade:
AH725
Cutting conditions:
Vc = 150 (m/min)
fz = 0.17 (mm/t)
Vf = 649 (mm/min)
ap = 40 (mm)
ae = 5 (mm)
Application: Shoulder milling
Coolant: Dry
Machine: Vertical MC, BT50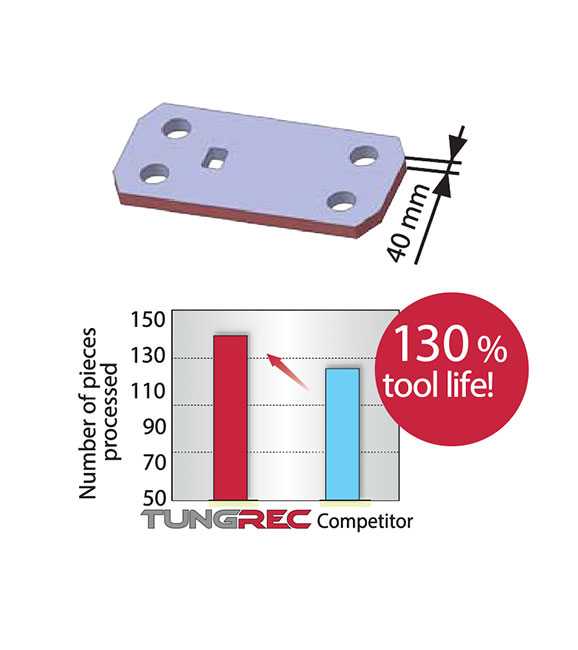 Standard cutting conditions
BACK