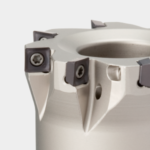 Ideal tool for milling small parts on small machines
Small-diameter, extra close-pitch cutter body is highly rigid and provides excellent chip evacuation. Positive insert with 4 cutting-edge delivers economical advantage.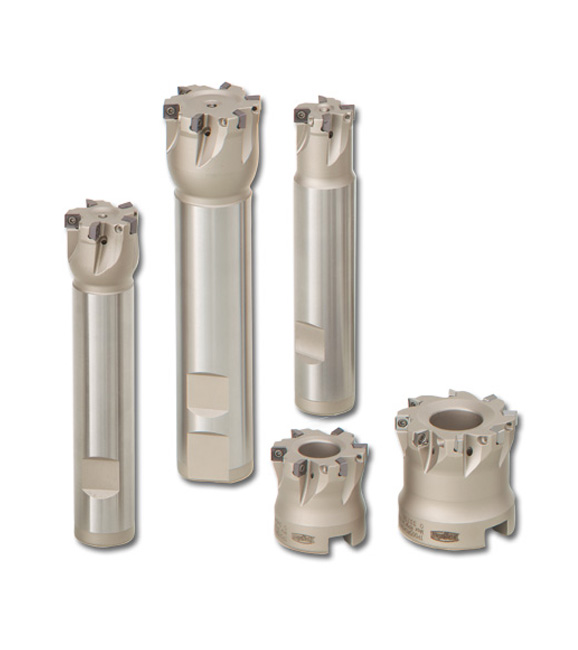 Applications & Features
1. High insert density for maximum productivity
A small diameter square shoulder mill with close-pitched insert orientations enables a high product output in various materials.


2. Optimized insert geometry

Inserts & Grades
Cutter bodies

TPD05  (ø32 / ø40mm)
Highly dense square shoulder mills with small SDMT/SDHT05 inserts
LEARN MORE
Practical examples
Part:
Compressor parts
Material:
Aluminium alloys ADC12
Cutter:
EPD05R025M20.0W05
Insert:
SDHT050204FN-AJ
Grade:
TH10
Cutting conditions:
Vc = 314 (m/min)
fz = 0.08 (mm/t)
Vf = 1500 (mm/min)
ap = 1 (mm)
ae = 25 (mm)
Application: Shoulder milling
Coolant: Wet
Machine: BT30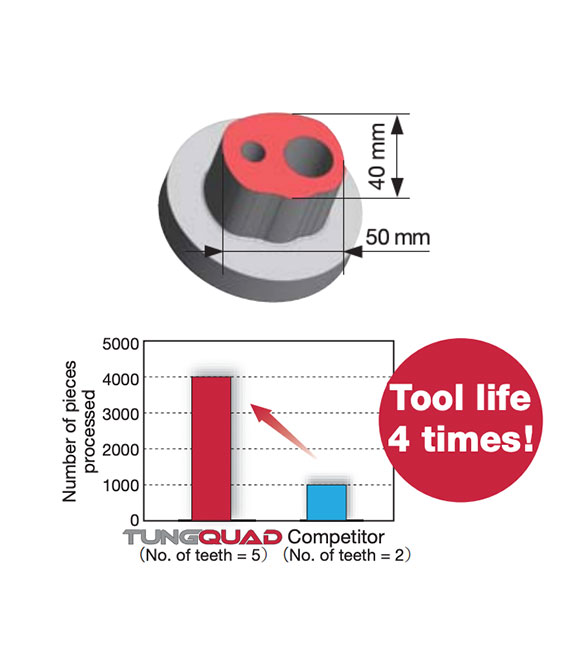 Part:
Machine parts
Material:
Stainless steels SUS304 / X5CrNi18-9
Cutter:
EPD05R040M32.0W08
Insert:
SDMT050204PN-MJ
Grade:
AH140
Cutting conditions:
Vc = 150 (m/min)
fz = 0.06 (mm/t)
Vf = 573 (mm/min)
ap = 3.5 (mm)
ae = 2 (mm)
Application: Shoulder milling
Coolant: Dry
Machine: BT40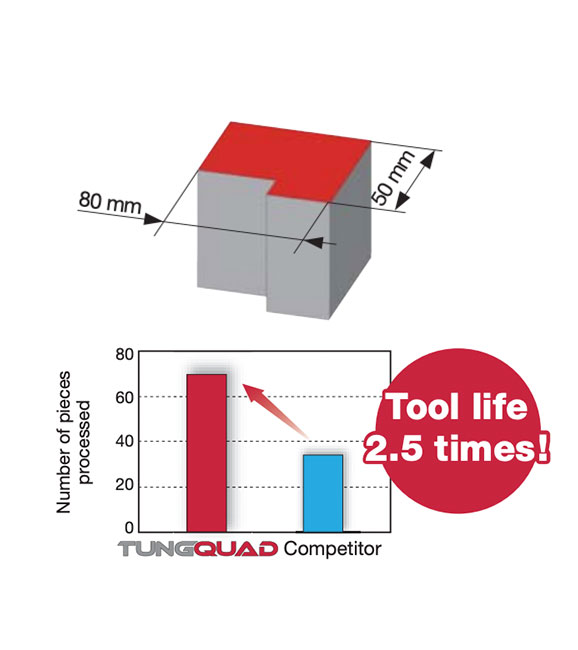 Part:
Cover of machine
Material:
SCM440 / 42CrMo4
Cutter:
ELD05R020M20.0W02 (ø20, z = 2)
Insert:
SDMT050204PN-MJ
Grade:
AH725
Cutting conditions:
Vc = 100 (m/min)
fz = 0.07 (mm/t)
Vf = 230 (mm/min)
ap = 12 (mm)
ae = 6 × 3 passes (mm)
Application: Shoulder milling
Coolant: Wet
Machine: Multi-axis machine BT40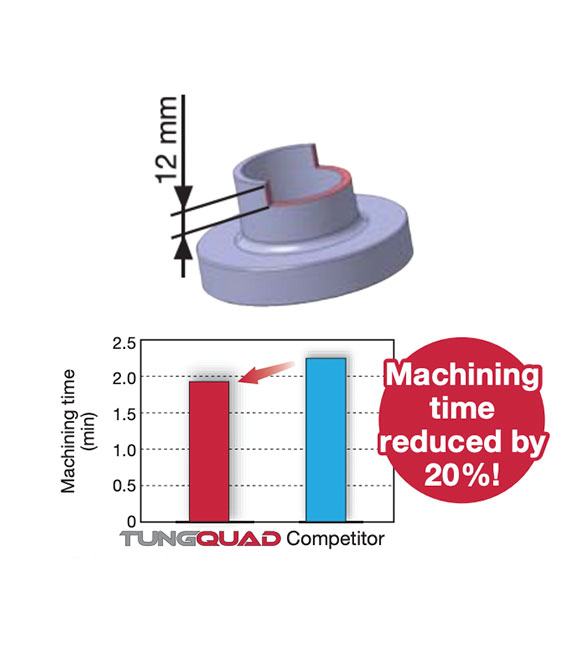 Standard cutting conditions
BACK