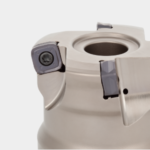 Super high-feed face milling cutter with 8 cutting-edge insert
Double-sided insert with 8 cutting-edge helps reduce manufacturing cost
Also, dovetail structure on clamping firmly holds insert in high-feed milling, providing strong fracture resistance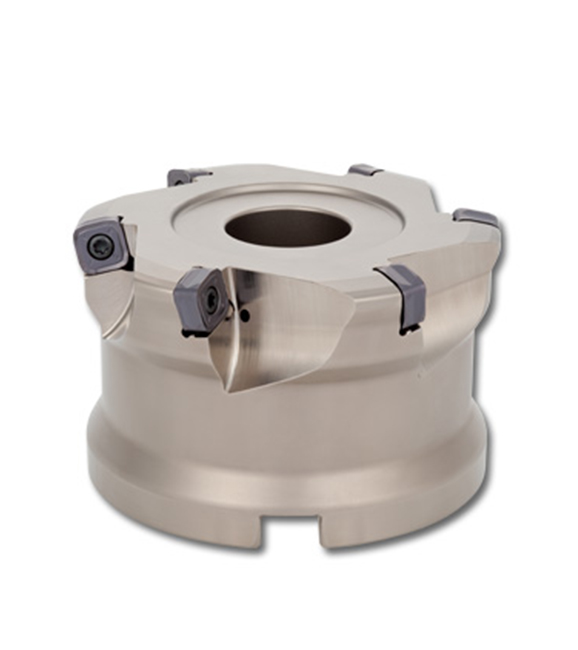 Applications & Features
1. Economical advantages
Double sided insert with 8 corners for high feed milling.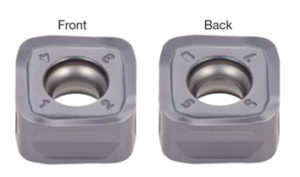 2. Remarkable reliability in high feed milling
Dovetail structure improves the clamping strength by 50%*.

* Calculated with Finite Element Analysis (FEA)

Rigid clamping with one screw.
Simple structure offers a high level of cutter body rigidity with easy operation.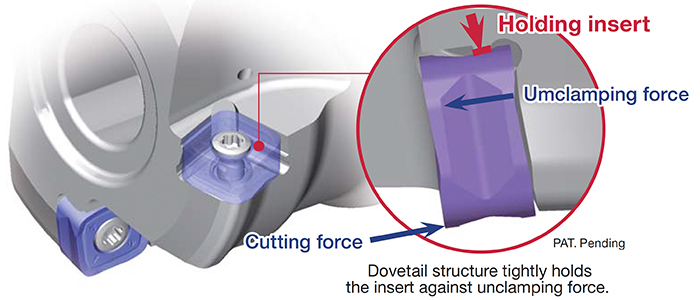 Inserts & Grades

SQMU
Max depth of cut: 2mm
8 corners double sided insert with MJ chipbreaker, low cutting force even in high feed cutting
LEARN MORE
T3130

Tough substrate with a highly adhered coating
Thick coating for exceptional wear resistance
Suitable for steels in high speed cutting
LEARN MORE
Cutter bodies
Practical examples
Part:
Plate
Material:
Prehardened steels (40HRC)
Cutter:
TXQ12R125M38.1-07 (ø125, z = 7)
Insert:
SQMU1206ZSR-MJ
Grade:
AH725
Cutting conditions:
Vc = 80 (m/min)
fz = 0.7 (mm/t)
ap = 1.0 ~ 2.0 (mm)
ae = 75 (mm)
Application: Face milling
Coolant: Dry
Machine: Vertical M/C, BT50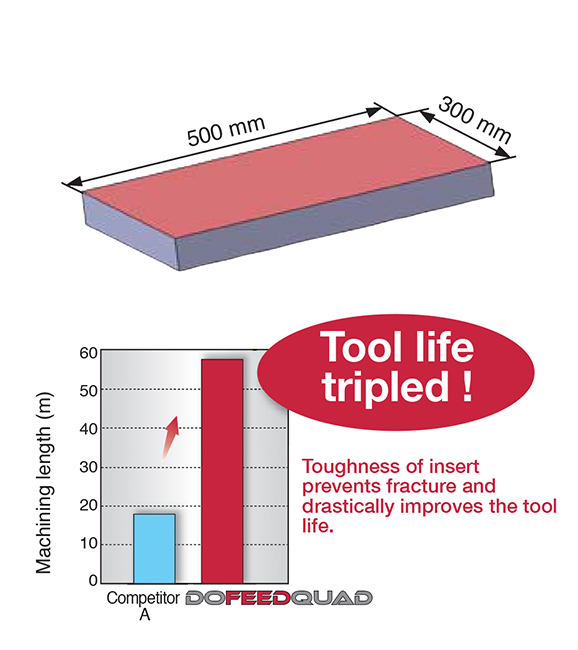 Part:
Machine part
Material:
SS400 / E275A
Cutter:
TXQ12R80M31.7-05 (ø80, z = 5)
Insert:
SQMU1206ZSR-MJ
Grade:
AH725
Cutting conditions:
Vc = 180 (m/min)
fz = 1.0 (mm/t)
ap = 1.0 (mm)
ae = 75 (mm)
Application: Face milling
Coolant: Dry
Machine: Vertical M/C, BT50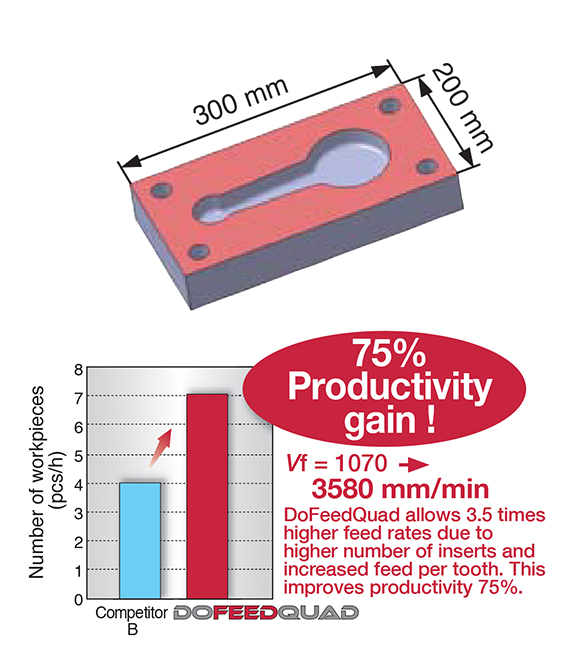 Standard cutting conditions
For more information about this product, visit our online e-catalog or download the product report:
BACK