Iwaki, June 2020 — Tungaloy is expanding its FINE BEAM line of BTA deep hole drill system by adding new insert geometries and grades.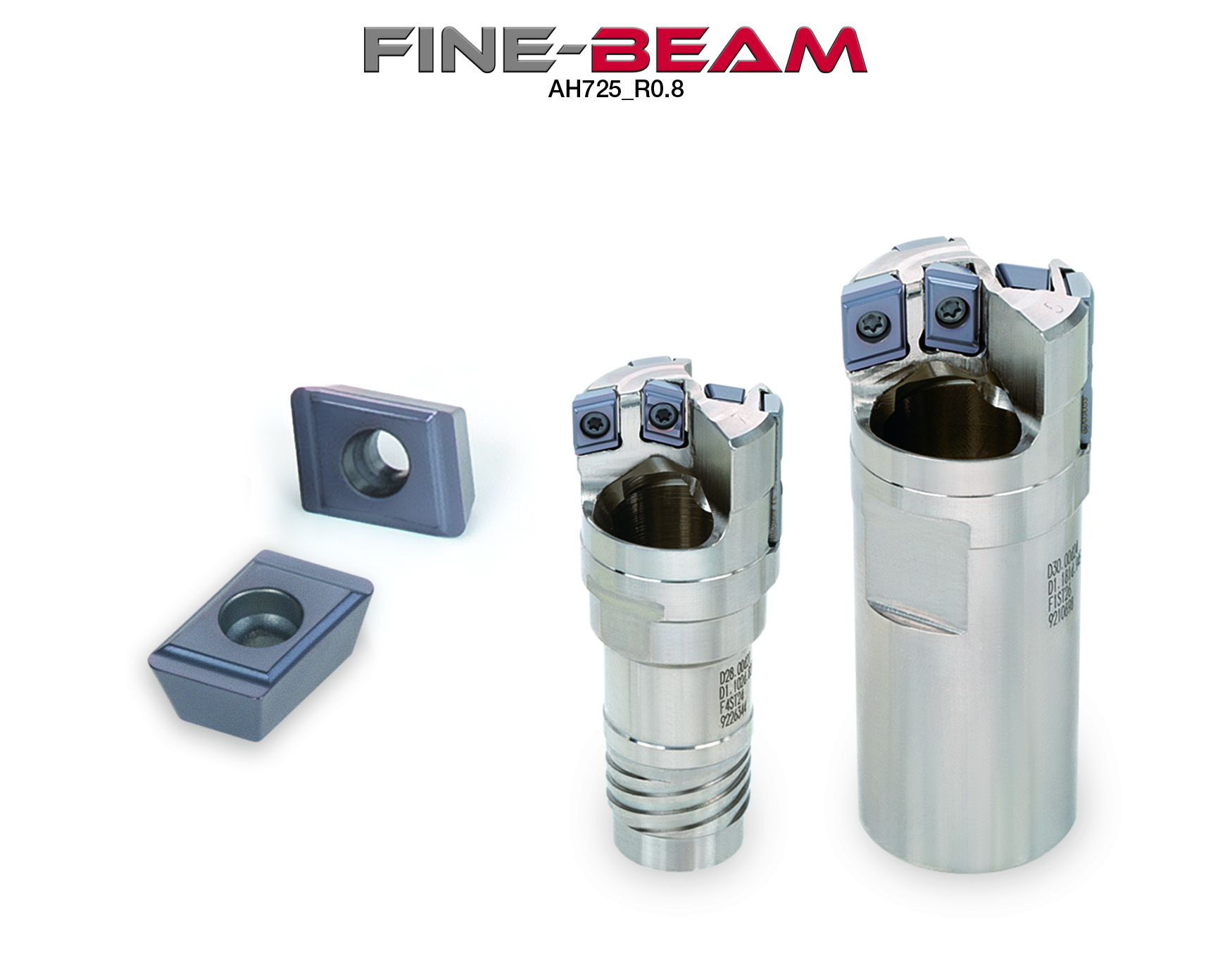 FINE BEAM incorporates precision insert and guide pad designs to make it possible for high precision deep hole drilling at high speeds and feeds.
The latest additions include inserts with 0.8 mm (.032″) nose radius in versatile AH725 grade. 0.8 mm nose radius will provide the cutting edge with strength, preventing edge fracture for predictable tool life. In addition, AH725 enhances the insert's wear resistance during machining of various materials, ensuring high precision and boosts productivity.
At a Glance
0.8 mm nose radius provides the cutting edge with fracture resistance, preventing micro-chipping on the cutting edge
AH725 grade provides tool life predictability in machining various materials
Productive solution for producing high precision deep holes
5 new inserts are added in this expansion