Success stories of how Tungaloy's sales representatives have worked closely with customers towards machining success.
ModuMini-Turn increased productivity up to 66% by reducing machine downtime while maintaining highest accuracy
Featured company
Kosmek Engineering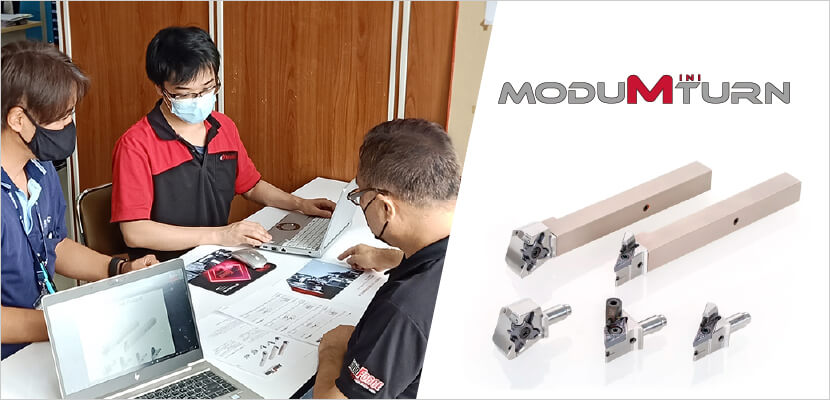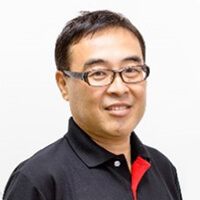 Sales representative
Eiji Sato
Career history

Employee for 31 years, joined in 1991
Currently on assignment in Thailand
Existing 0.1 mm measurement deviation found in final inspection spurred a significant improvement in productivity
In 2012 many companies from Japan had started to move into Thailand. KOSMEK ENGINEERING (THAILAND) CO., LTD. (hereinafter "KOSMEK") was one such company.
Founded in 1986 with headquarters in Hyogo Prefecture, KOSMEK is a long-running company that designs, manufactures, and sells hydraulic clamps and pneumatic clamps. Its sales network extends far beyond Japan to Asia, Europe, and the United States.
During final inspection of the contact bolts a dimension deviation of 0.1 mm was discovered. Further investigation revealed a problem in the process of replacing inserts plus a machine downtime issue.
How to maximize precision, reduce machine downtime and increase productivity
KOSMEK was using a monoblock-type holder for machining. Changing tools required operating in a difficult to access space. During this process mounting screws could get lost, the insert might not be tightened sufficiently, or the holder could be tightened at an angle, resulting in problems with precision.
Tungaloy´s ModuMini-Turn series features a replaceable head with outstanding machining precision. The insert can be indexed by easily replacing the head without removing the shank in the holder. The head is clamped securely through a proprietary coupling mechanism to achieve outstanding cutting-edge positioning precision.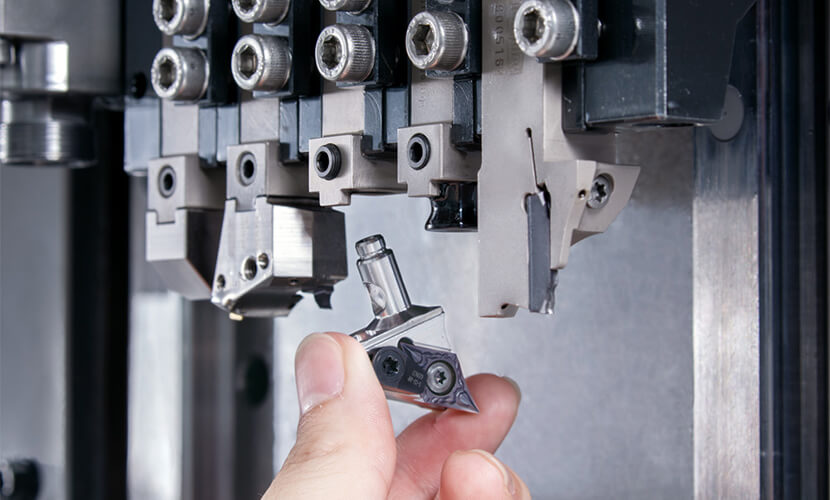 Due to previous issues with another company's head replaceable tool, the customer had concerns. Previously the tightening bolt for attaching the head to the shank burned out and the head could not be removed.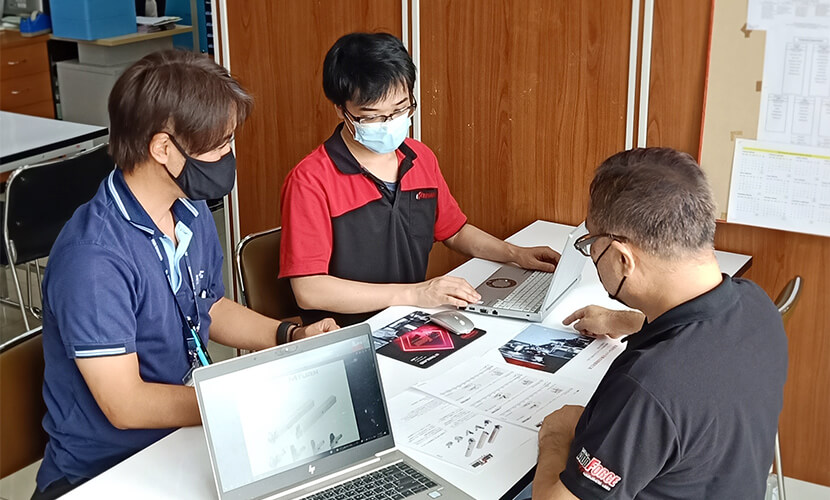 Discussions on ModuMini-Turn specifications with Kota Matsuura of the distributor Fuji Systems and Ryo Matsuura of Kosmek Engineering.
160 minutes were reduced from machine downtime, enabling the manufacturing of up to 80 new daily components
After 6 months of tests and examination of several cases, we successfully eliminated all of the initial concerns.
Key points
Easily acquire correct dimensions according to requirements.

Replacement of inserts can be performed safely and reliably. The product defect rate has been reduced by about 30%.

ModuMini-Turn has significantly improved the repeatability of the process increasing its accuracy and simplifying the calibration tasks in the NC program when compared with the previous monoblock solution.

Machine downtime has been reduced significantly.

They reduced insert changeover time by 66%, saving as much as 160 minutes a day for the entire Swiss machine production line. Similarly, bite mounting time during changeover was shortened by about 20 minutes per changeover, the equivalent of 80 minutes per day. This has led to huge boost of productivity and efficiency.
"What makes me the happiest as a Tungaloy salesman is when proposals we offer customers work well, and customers trust us enough to say, we have a problem with another process we need your help with" said Eiji Sato.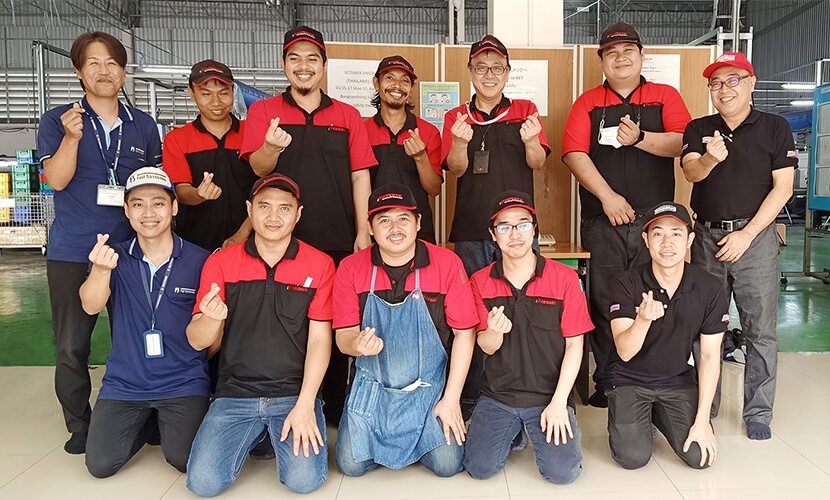 Kosmek members and Eiji Sato (right side of the picture with red cap)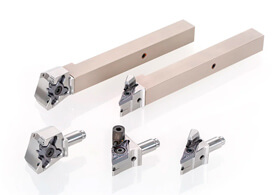 Turning
Modular head turning toolholder system for Swiss machines
ModuMini-Turn
Significantly reduces machine downtime for changing tools and setups
If you like this article, please give it a thumbs up!