Iwaki, August 2021 — Tungaloy has announced an expansion of TungForce-Rec square shoulder milling cutter series by including size 12 inserts and associated cutter bodies.
TungForce-Rec is a high-density shoulder milling cutter series with a secure insert clamping system that boasts excellent process security. Carrying all the advantages of the existing size 06 V-bottom inserts, the new size 12 inserts offer an extended cutting edge length that is twice as long as the size 06. The cutter body also features the same rigid design as TungForce-Rec 06, being furnished with a thick core diameter and heavily supported backing behind the insert. These features enable the use of longer insert clamping screws for greater screw-thread engagement security, ensuring tool reliability when used at a high metal removal rate.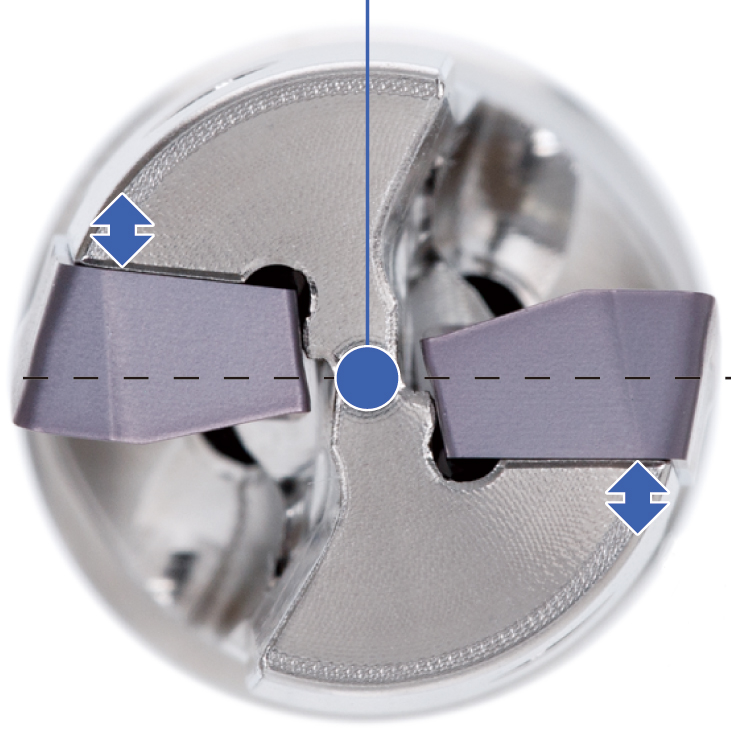 Conventional product
Thin backing
Thin core diameter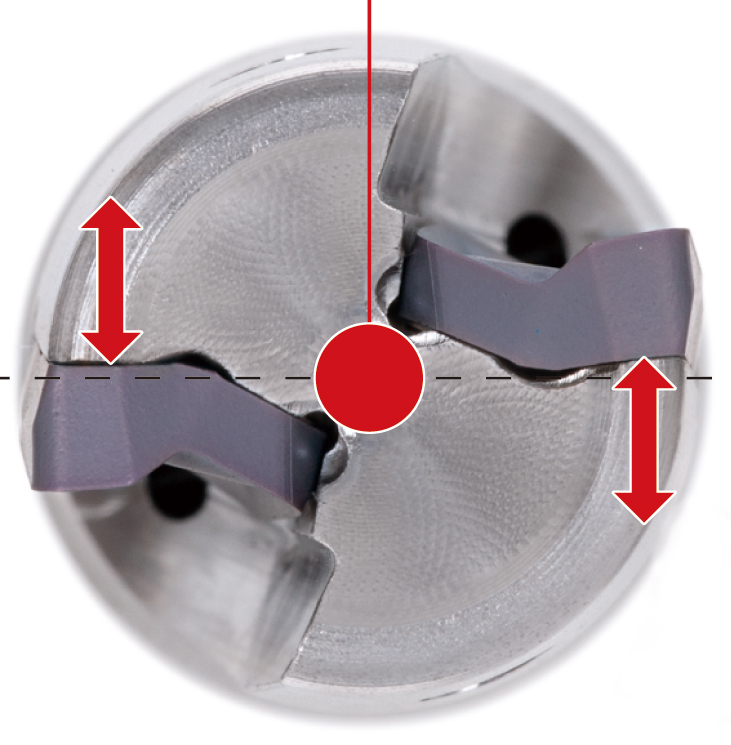 TungForce-Rec
Thick and strong backing
Thick core diameter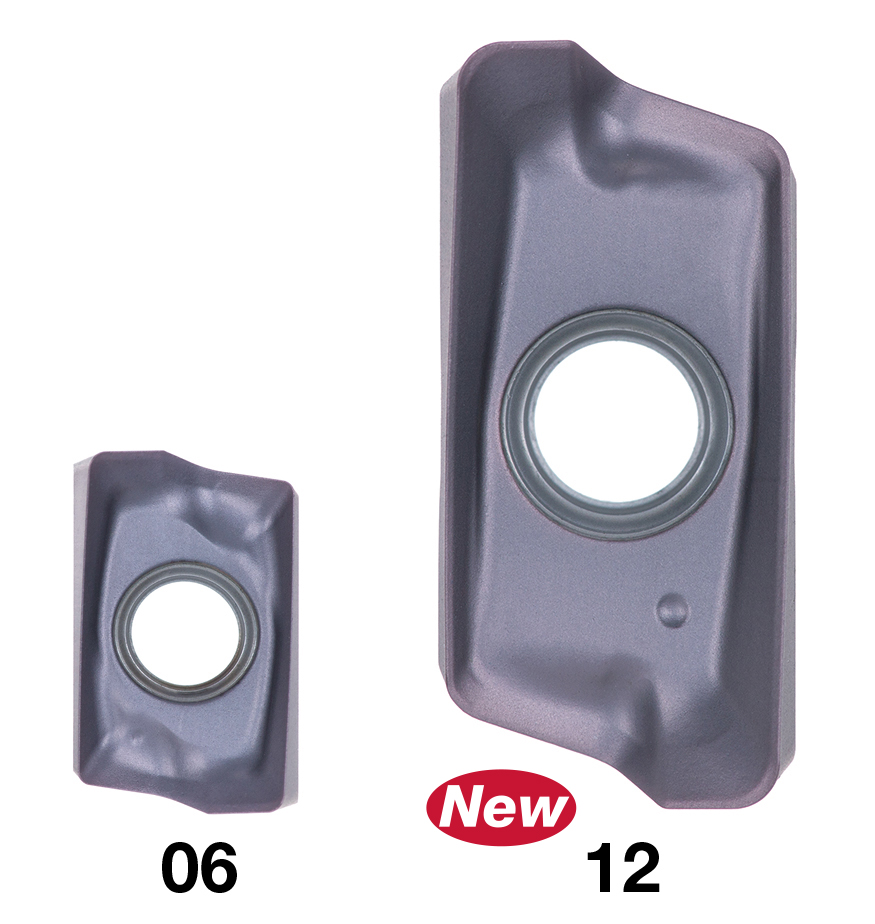 TungForce-Rec 12 boasts 1.5 times higher tooth density than other competing shoulder milling cutters of the same size, allowing a 16 mm (5/8″) diameter cutter to carry 3 teeth and 50 mm (2″) 12 teeth. As such, the new shoulder milling cutter can run at a higher table feed than competitors when being fed at the same rate per tooth.
The new TungForce-Rec 12 offers cutter bodies available in cylindrical shanks either with standard length shanks or long shanks, modular heads with a self-centering screw coupling, and shell mills. 26 total inserts have been introduced, in geometries including MM style for general purpose with nose radii ranging from 0.4 to 3.0 mm (from .016″ to .118″) and AM style for aluminum alloy with nose radii of 0.4 and 0.8 mm (.016″ and .031″).
Product information
No. 506S1-G (Metric)