Iwaki, juin 2020 – Tungaloy élargit sa gamme FINE BEAM, le système de forage en profondeur BTA, ajoutant de nouvelles nuances et géométries.
FINE BEAM intègre des plaquettes de précision et des sabots de guidage spécialement conçus pour permettre un forage profond de haute précision, à grande vitesse et à avance élevée.
Les dernières extensions incluent des plaquettes de rayon de nez de 0,8 mm en nuance AH725 très polyvalente. . De plus, la nuance AH725 augmente la résistance à l'usure lors de l'usinage d'une grande variété de matériaux, garantissant une haute précision et une productivité accrue.
Les caractéristiques:

Un rayon de nez de 0,8 mm offre une haute résistance à la rupture au niveau du tranchant, empêchant le micro-écaillage du tranchant
La nuance AH725 offre une prévisibilité dans la durabilité d'usinage pour une grande variété de matériaux
Solution productive pour la production de trous profonds de grande précision
 Produits ajoutés: 5 plaquettes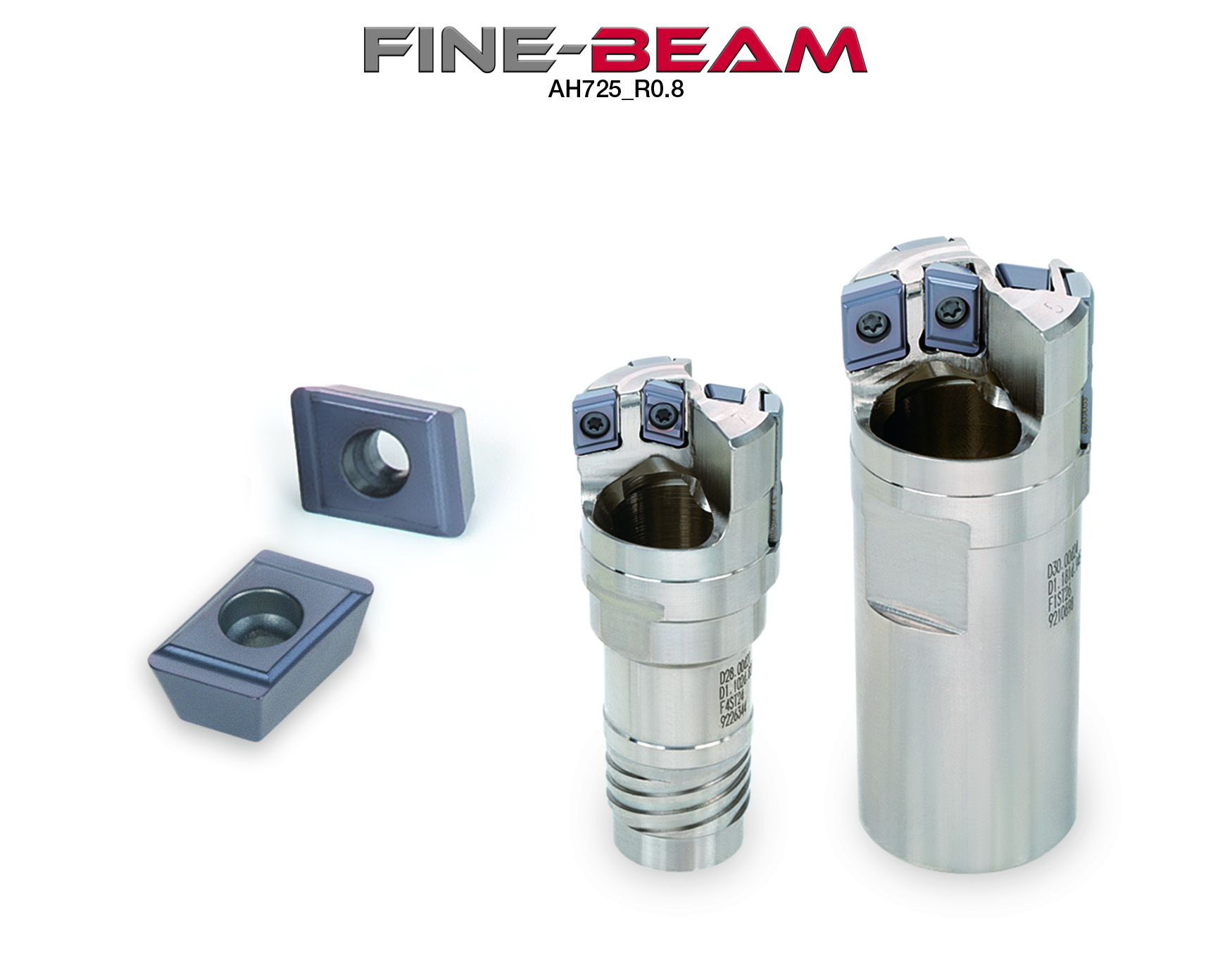 FINE BEAM incorporates precision insert and guide pad designs to make it possible for high precision deep hole drilling at high speeds and feeds.
The latest additions include inserts with 0.8 mm (.032″) nose radius in versatile AH725 grade. 0.8 mm nose radius will provide the cutting edge with strength, preventing edge fracture for predictable tool life. In addition, AH725 enhances the insert's wear resistance during machining of various materials, ensuring high precision and boosts productivity.
At a Glance
8 mm nose radius provides the cutting edge with fracture resistance, preventing micro-chipping on the cutting edge
AH725 grade provides tool life predictability in machining various materials
Productive solution for producing high precision deep holes
5 new inserts are added in this expansion