Iwaki, March 2022 — Tungaloy has announced a new sustainable packaging initiative and redesigned its packaging for milling cutters with a new eco-friendly design.
The new cutter boxes use cardboard as the cushioning material that keeps the cutter from moving inside the box during transportation, replacing the resin foam used in the previous boxes to reduce the plastic usage. This effort is expected to cut over 580 kilograms (1,279 pounds) of annual plastic waste, which supports the United Nations Sustainable Development Goals, in particular: Goal 12: "Ensure sustainable consumption and production patterns" and Goal 14: "Conserve and sustainably use the oceans, seas and marine resources for sustainable development."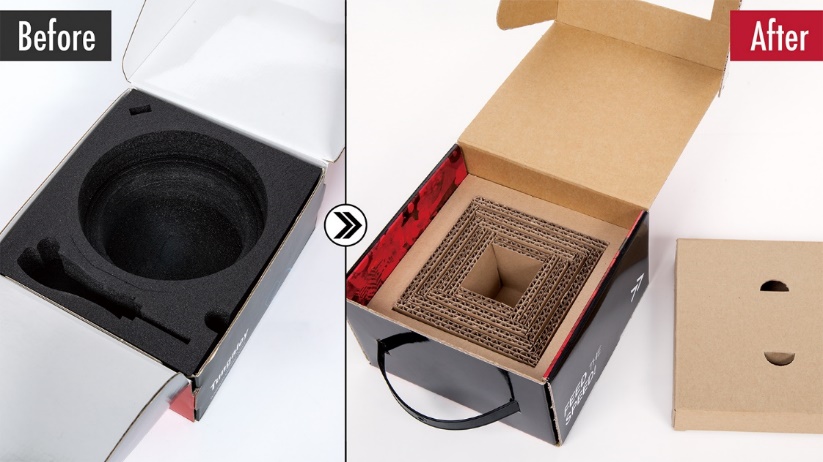 Art and technology harmonize once again for the exterior of the milling cutter boxes. In the second collaboration with the artist mais (otsuki-mais.com), the new box exterior features Tungaloy's signature indexable inserts that are captured with the artist's delicate, yet determined touch, ensembled with the silhouette of Mother Earth in the Tungaloy red. The inserts are depicted in different shades of gray monochrome with a bright pop of yellow or green insert giving lovely contrast of color for customers to enjoy.